Print my Feed Stickygram Contest Winner on Instagram
.
After a great deal of consideration,  the grand prize went to Claire Courtney known as @misspainterly inInstagram for her contribution to the theme of "The Everyday"
.
After four weeks and more than 25,000 entries, Stickygram (personalised printing service that turns your Instagram images into little magnets) announced today the winner of the #PrintMyFeed Contest.
Print My Feed was offering to print one lucky Instagram user's entire feed as StickyGrams after a month of photo competition, split up to across 4 weekly photo challenges, each judged by a leading Instagramers.
.
How did it work?
.
Every week judges picked 3 finalists, each of whom received a set of StickyGrams. After 4 weeks,  Claire is the overall winner will have her entire feed delivered as StickyGrams.
Her shot was extremely popular and featured in the top 3 of all of the judges. The jury was composed by @poeticaestheic,  @luka04 and @philgonzalez (owner of this blog, of the international Instagramers community ).
Finalists of the Print My Feed Contest and Details of weekly winners and finalists here
..
Congrats!
@misspainterly winner of the Print My Feed Contest
.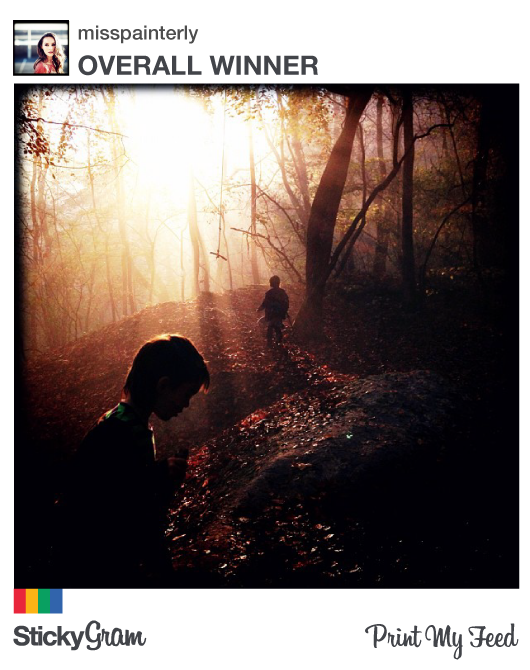 ..