Rio+20 conference in Brazil through Instagram
Rio+20, Let's make peace with the planet?
.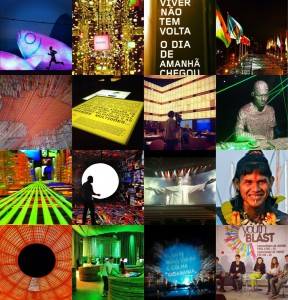 As Instagram Team mentioned in its blog last week, Rio de Janeiro hosted one of the most important event about the health of the Planet, "The United Nations Conference on Sustainable Development", called Rio +20 from 13 to 22 June 2012, in Rio de Janeiro, Brazil.
The Conference discussed mainly two main topics: Green economy in the context of sustainable development and poverty eradication and the institutional framework for sustainable development.
It is known as "Rio +20" because it marks the twentieth anniversary of the United Nations Conference on Environment and Development (Rio-92), and should help define the sustainable development agenda for the coming decades. The objective of the conference is to renew political commitment to sustainable development, through the assessment of progress and gaps in the implementation of decisions made at the major summits held on the subject, and through the discussion of new and emerging issues.
.
Our team of @IgersRio was fully engaged in covering the best from this moment. With more then 50 exhibitions around the city, igers citizens from Rio were shooting more then ever! You can see it all in the tags:
#RioMais20 (here) and #Humanidade2012 (here)
.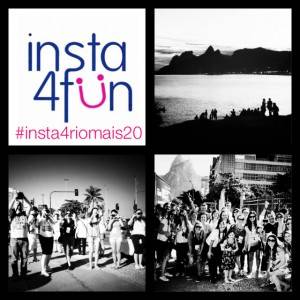 In the mean time, Instaforfun, with the great support of Planeta Sustentavel, Veja Rio Magazine and National Geographic Brasil, promoted a Contest on Instagram, with the purpose of showing thru images the future we want for our planet, during the worldwide conference Rio +20, happening in Rio de Janeiro, Brasil, this month.
There were over 7.500 photos marked with the tag #insta4riomais20
. From those,
48 were selected to be exhibited on a Photo Expo
held at the event
Planeta no Parque
, organized by
Planeta Sustentavel
, in
Arpoador
,
Rio de Janeiro
–
Brasil
,
on June 16th and 17th.
In addition to that,
Instaforfun
organized an
Instawalk
on the famous
Ipanema
boardwalk. Approximately
120 Instagrammers joined the meet
, coming from all over the country (
Fortaleza
,
Brasília
,
São Paulo
,
Florianópolis
…) and marked their photos taken during the event with the tag
#insta4walkriomais20
. The Instameet was supported by 
@igersbsb, @igersminasgerais, @igersrio, @igerspoa, @igerssantacatarina, @igersbrasil and also @instagramospolis and @cearaemfoto
, in a great colaborative movement.
Planeta Sustentavel
put together a video with the images tagged for the photo contest, and you can check it out on this link: (
VIDEO
)
The video
was exhibited at
Rio+Social
(
www.rioplussocial.com
), a one-day event, hosted by
ONU
and
Mashable
, which discussed how social media and technology can play a pivotal role in creating sustainable solutions for the future of the planet. 
Insta4fun
was invited to the event, representing Instagram in the discussion and were very honored to be there!
Let's instagram the world! And make a better future today!
@igers
Insta4fun are @judemari, @titaponte and @fhtanaka