The city of Genoa, Italy narrated by ten instagramers
.
The city of Genoa, the local chamber of commerce and the Genoa Aquarium have invited ten instagramers from all over Europe to discover this beautiful and dynamic city.
.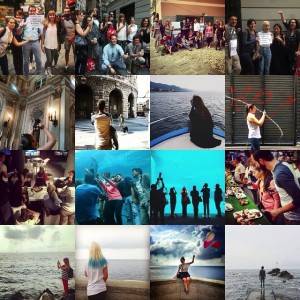 Genoa is a place of contrasts: the sea and the mountains, the old town and the modern city, the dynamic city life and the flair of the old typical neighbors, the seafood and the exquisite culinary specialties of the inland…
.
To illustrate all this complexity, five specific city tours, each one investigating a precise aspect of the city, where organized: • Ignazio Mottola @ignazioparis and Tiziana Vergari @tizzia explored the architectural heritage of the city: the middle-aged historic center as well as art nouveau and contemporary buildings where in the menu.
.
To get a precise idea of the topography of the city, Michele Grimaz @mighele_ and Martina Bisaz @kitkat_ch discovered the mountains surrounding the city and then took a boat tour on the open sea.
• Andrea Ferrario @andykate and Uwa Scholz @uwa2000 had the opportunity to report in images the vast culinary tradition of the Liguria region.
.
• Lucia Fernandez Muniz @luciafernandezmuniz and Giorgia Polo @giorgette_p took an extensive street art tour, while Michael Koller @herr_pola_roid and Umit Savas @umitko where engaged in a photo safari in the old town, hunting for typical human faces of Genoa.
.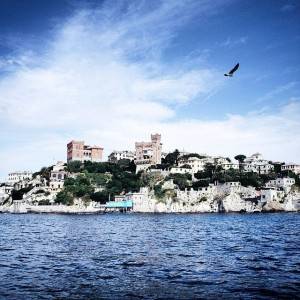 The whole group visited also the superb Aquarium, one of the most renowned city institutions, and had the opportunity to have dinner in front of the huge shark basin.
.
The last day of the visit, a meeting with the local @Igersgenova group took place in the picturesque quarter of Boccadasse, an old little village in front of the sea.
.
This instatour has been organized by Orazio Spoto @oraziospoto – cofounder of @igersitalia. The #genovamore project is part of a project related to the promotion of the Liguria Region…and we all love Genoa now!
.
Ignazio Mottola member of @igersfrance
.
.
.
.