Instagram Stories has only been around for a few years, but it already managed to gain huge popularity, enjoyed by more than 400 million daily users. If you never used this feature before, the whole idea can be pretty daunting.
.
There is already a large number of businesses utilising the power of Instagram Stories for marketing purposes, and once you get the hang of it, posting regularly doesn't have to be a chore.
.
So, why should you be using Stories for your business?
.
To start with, people seem to love the feature, and it can be really effective. The average time spent by users on Instagram since the introduction of stories is 28 minutes, with over one-third of them watching Stories every day. Studies show that 20% of Stories posted by a business result in direct interaction with users.

If you have over 10,000 followers on your Instagram account, you can unlock additional features. One of the most prominent of them is the ability to post links on a Story so users can go directly where you want them to go.

Live Instagram Stories is a growing trend. This is mainly because consumers seem to be attracted to live streams. This means that you can live stream events, host Q&A sessions, etc.

There is generally less preparation involved in creating Stories, as you can post as much as you like without being intrusive because users can choose whether to watch them or not. Plus, as the post will disappear after 24 hours, you don't have to worry about making it quite so polished.
.
Over 50% of businesses using Instagram make use of the Instagram Stories feature, so it is about time that you do the same.
Considering the stats quoted in the infographic below, it is clear that Instagram Stories offers huge marketing potential for businesses of all sizes. It can help you to reach a broader range of audience, promote your brand, built hype, and keep your business current and interesting. Not to mention the fact that you can take social engagement to a whole new level.
.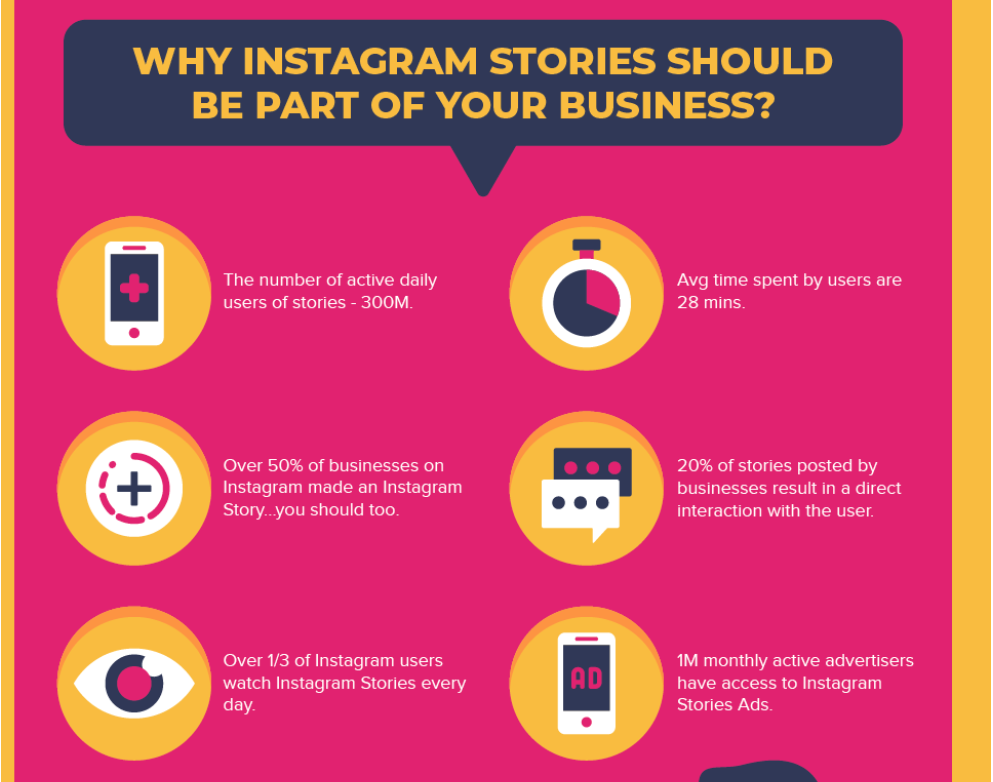 .
@philgonzalez