#WilliamKleinContest, the Instagramers Gallery and Espacio Fundación Telefónica new photo-contest on Instagram
.
Participate in #WilliamKleinContest, the @igersgallery and @espacioftef new Instagram contest, from May 27th to June 9th (included).
.
Born in New York in 1928, William Klein revolutionized the history of photography, establishing the foundations of a modern aesthetic that you can still see nowadays: an aesthetic in direct contact with a society to rebuild, imagine and dream.
.
With the upcoming exhibition 'William Klein. Manifiesto', which will take place at Espacio Fundación Telefónica from June 7th to September 21st, we invite you to participate in our contest, sharing images inspired by the work of this master of photography. Like a street-photographer; travel the streets in search of new geometries, urban and human, and highlight the changes and revolutions of the everyday.
.
Upload your photos on Instagram with the hashtag #WilliamKleinContest until June 9th (included) (We accept pictures uploaded before May 27th.)
Need inspiration?
Have a look at William's official account –> William Klein
.
The 50 best images will be exhibited at the Instagramers Gallery from June 18th (aprox.) on.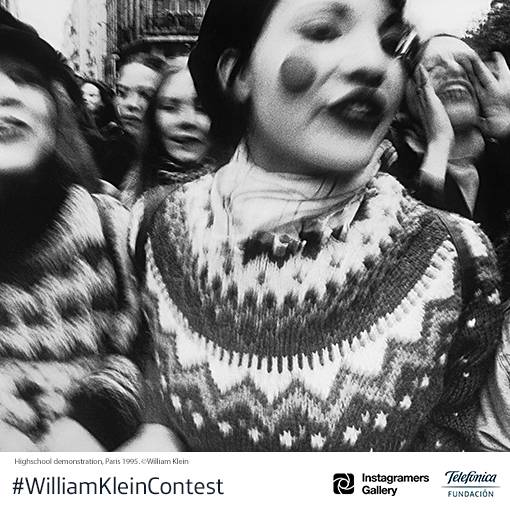 .
The authors of the selected photos will be able to collect their photo in 18×18 format once the exhibition finishes. More details will follow.
.
See you at the @igersgallery!