Webstagram launches SearchStagram, a new search engine for Instagram
.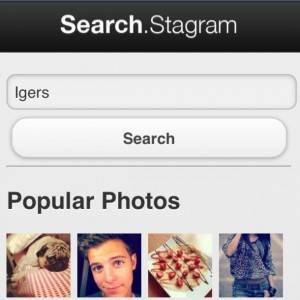 This week, our friend Joe Mio (see his interview here) sent us a mail to introduce us his new "baby". His new project! SearchStagram!
The creator of one of the most popular Instagram viewers released a dedicated "Search engine" that helps Igers find the pics they are looking for. The name of the new website is Search.Stagram and its available here 
Webstagram is one of the most famous and used Instagram web browser and Search.Stagram.com is a great new feature. This works like an ordinary search engine but only returns Instagram photos. Users search by "words" and the tool gives back a gallery of  images related.
.
Let´s SearchStagram the world!
@philgonzalez