FocusOn Instagramers 1.26: @Ines_in_HK
.
Each week, Instagramers.com discovers new people. People addicted to Instagram revealing their lives, passions, tips in Instagram.
Many months ago she sent me a mail to share her thoughts around iphoneography, possible events and exhibitions around the world. I follow her since then and i think you will soon too!
..
This week we meet @Ines_in_HK
..
Ines is a traveller. Her parents are from Europe and she grew up and went to school in the US, but she has learned the most by having lived in Asia for over 16 years, including India, Taiwan, and now Hong Kong.
She has travelled all over, mostly back-packing and going local, love the feeling of wandering the globe.
Ten years ago, she learned to speak and read Chinese so she has been able to see deeper into Chinese culture and feel completely at home there.
"I guess I would feel comfortable most anywhere in the world, but my favorite places to live are HK and NYC" she says.
She works as a stage/film actor, but she is also a yogi, a writer, and have three daughters who at times are her muses.
Busy life you have Ines!
.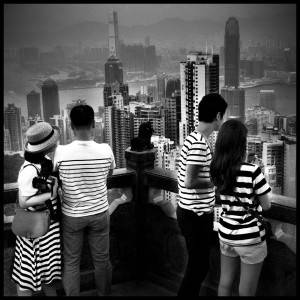 When I asked her few weeks ago if she was interested in participating in my weekly interview she told me she was so humbled to be asked to talk to everyone here on this site so we are very happy to give her this opportunity too. We really think she deserve it!
In her "real life", she loves meeting people from all walks of life and Instagram has been a great way to share and meet other like-minded and creative friends for her.
"We all are connected in the common thread of what it means to be human and I am interested in trying to capture those emotions of every day life as they happen around me no matter in which country or place – to see beauty in the every day or in the unusual".
.
Thanks very much Ines to answer to our questions and open your heart with us! (you can see all her pictures here)
..
When did you first join IG?
Important moment. April 8th 2011
.


Why are you so addicted to IG? And how would you define your style?
.
I love observing the world as I am in it and as it goes by.
It's so great to be able to post images of these observations and then communicate with other people around the world through images.  That's why it's addicting, I think, we all love doing the same thing, it's almost like you can feel that same energy.
I don't think I really have a style.  I know I like working in black and white, but experiment with color.  I like the idea of fixing a moment in time in an image.  I like the idea that there is that fraction of a second in which I need to see that moment and be responsive enough to frame, compose, and snap.  It's a feeling very similar to what the yogis say about living in the present.
..
Were you already found of photo before?
.
I've always loved taking photos, especially when travelling all over the world.  There are so many amazing places as well unique faces and stories out there.
.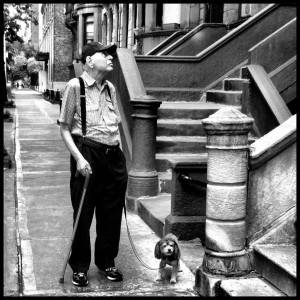 For you, which are the 3 best pics apps?
.
My three fav apps are Camera+ , Filterstorm and sometimes Retouch-Touch and SquareReady
.
How long time do you spend a day in IG? Doing what?
.
I sort of make a timetable for myself, trying to post 2 photos a day, one in the morning and one at night.
It gives me a goal and rhythm to what I do, to constantly be trying to create the next idea, to share the next inspiration.  But floating through the atmosphere of my day, I'm always thinking of the next thing, the next image.  I would say I spend about an hour a day looking at other's streams, talking to other IGers about their images, answering all the comments that people leave for me.
By answering in a real way and asking questions is the way I get to know what other people are like, so when we actually do meet, it's like we've known each other for a long time.  It's super encouraging to share.
.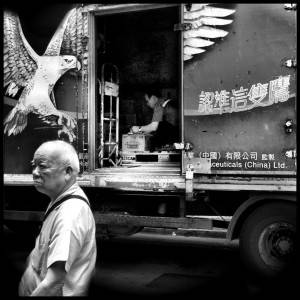 Which is your favorite pic?
.
I don't really think I have a favorite pic, but generally what I like are images that surprise me.  When I take the pic, sometimes I don't really see the juxtaposition that exists, only afterwards when at home do I find humor in some of the images.
For example, like this one where it looks like the eagle is landing on this man's head which is funny serendipity. Or this one where two different stories are going on at one time.  (see pics besides) Perhaps the woman is texting to her boyfriend, wondering why he is late, while the couple is having a final hug before he goes off to a job interview.  The possibilities of stories are endless.
.
What have been your first reaction when you had your first Pop? And are you still interested in them?
.
Well, I didn't really even know until another IGer told me!!  And then I looked at the online version of IG, then I saw.
I think it was either an umbrella or a beach picture in black and white.  But I soon realized that none of the popular images were similar to what I was doing.  Honestly, I feel there are so many quality images posted on IG that haven't been popular so it's not really something to strive for.
I don't think anyone should equate popular with good.  I just love doing what I'm doing and sharing with those who are also passionate about photography.
.
Do you have some projects like exhibit your pics one day?
.
Yes!!! I'm always thinking of projects.
I have the ongoing #lapsapworkers series, which is an attempt to capture the dignity of these elderly silent, tireless workers who collect rubbish in HK for very little profit.
I also have in the works a collaboration with @aliveinnyc spanning between NYC and HK as well as a current project with @paulomo called Film vs Fone.  He is using a Rollei 3s film camera while I use the iPhone capturing the same image.
There is also this larger project idea to try and do an international iPhoneographers collaboration similar to the one held in 1955 at MoMA called "Family of Man", maybe it's something the Mobile Photo Group (MPG) would be interested in curating.
.


Do your "non Instagramers" friends and family are bothered by your IG addiction?


.

Not really.  They all know I love photography, art, poetry, literature so this is just part of who I am.

.
A funny anecdote in your short Instagramer life?
.
Best anecdote ever is from this summer in NYC.
I've always been very open with questions and how I interact with other IGers.  It started while in Macau on a job, second day on IG, and I asked @richnyc a technical question, he wrote right back very open about his technique.
From him I've learned to be the same way and which is also the way of the IG community.  While in NYC I contacted Rich (see Richnyc interview here) and few others I had met virtually and suggested to go see a photo exhibit of Ai WeiWei's photo work from the 80s.
Instead of just a few showing up, there were around 30 NYC IGers (as well as a few who were in town from Madrid!!!) all either at the exhibit, or joining up photo-walking, or later for a drink. I was so surprised and happy to meet lots of people I had been following.  So, not only do I make new like-minded friends here in HK, but also from all around the world.
..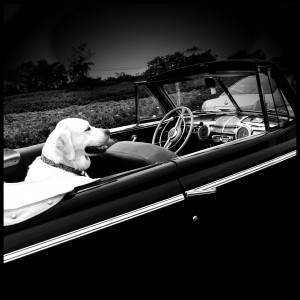 A trick you would recommend?
.
If you are doing street photography where you have to be quick, it's good to sometimes try just holding down the shutter button.  It will only click an image when you release it.  This way, you can prepare your finger on the button, hold it down, then release when you have the subject closer to you and in sight, then there is almost no need to look at the subject.  I don't do this all the time, but a fun little trick.  Don't think about chasing after moments, let them come to you.
.
Something you would say to a new user?
.
Go out there, take lots and lots of photos, interact with people and share. Make it fun.  Be authentic, be yourself with an open mind and heart, and see the world with a generous spirit.  It's not about trying to get lots of followers, but about communicating, sharing, and being part of a large creative community.  So ask lots of questions, don't be shy.
.
If you had to recommend someone to follow?
.
Follow anyone who inspires you through their images or words.
.
Thanks so much @Ines_in_hk for this short interview. Hope our Igers will enjoy this new interview with this interesting artist traveling all around the world and sharing her kindness everywhere.
@philgonzalez
.
More info about Ines here:
.
– Check here Ines Laimins web.
– Check Ines Laimins 500 Px.
– Follow Ines in Google+
– Follow Ines Laimins in Twitter
– All her Ines_in_HK Pics in Instagram at Extragram Gallery.