FocusOn Instagramers 1.46: @BradPuet
.
Each month, Instagramers.com discovers new people. People addicted to Instagram, revealing their lives, passions, and favorite tips in Instagram.  Today we feature @BradPuet .
@BradPuet is part of this amazing and creative movement of  Seattle Mobile Photographers on Instagram.  
.
His name is Brad Puet…
.
Or BP like he uses to say. @bradpuet found creative expression through photography by way of his mobile phone.
By day he is a director of a human services program in Seattle. He also has a long history of organizing many grassroots organizations and is a co-founder of two arts organizations in Seattle, one focused on cultural arts and the other with youth.
BP is a co-founder of We Are Juxt  (see web) and a member of the Advanced Mobile Photography Team (see web). He also contributes to DPR Connect.
BP has lived in Seattle for 25 years and is always trying to document it's rich history through art. He believes that "art is the vehicle for change in society". 
.
You can follow him on Instagram and Twitter Profile  . Thank you Brad for graciously accepting to answer our weekly interview! (You can see all his gallery on Instagram here.)
 .
When did you first join IG?
.
I started IG May 2011.
.
Why are you so addicted to IG? And how would you define your own style?
.
I think Instagram is a good platform for sharing photos and building relationships with people from across the world. That's really my addiction is the social interaction, the connection, I have on the daily with friends who I've met on IG.
When I first started, the artistry and the support for pushing out good work was strong and very communal. It helped the addiction. Pointers, critiques, app recommendations…all of it came from folks who I started "hanging" out with. When I first started, I loved to "blow up" my photos through Dynamic HDR. Overblown colors, unreal sunsets, overexposed highlights…all of it, I loved it. My compadre, @threetree, and I would just share techniques and got to the point where we tried to emulate the scenes we shot. We called this the Seattle Shootout.
.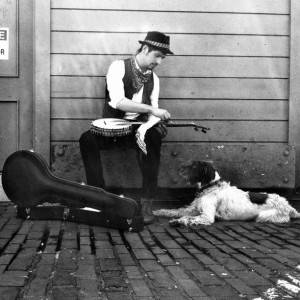 Folks had their instameets. Folks had their photowalks. Seattle (well at the time @threetree and I) had the SHOOTOUT!
We finally met in person at our first Fremont Solstice parade. IT WAS GREAT. It also started my first "bromance" on IG.  So much so that we organized a shootout together and we had no clue what we were doing. We challenged Philadelphia and of course won. lol. From there @bridgettesxo and @aalva brought up that we should be a part of the Igers network. This is when I hit you up and you got us going on officially becoming @igers_seattle.
As far as my style, from HDR days to the monochrome street photography, I think i've found my passion in doing mobile photography.
My turn to the "Darkside" really was because of a few people; @joanna, @cirkeline, @rcoleman, and @annacox. They showed me through BW (Black and White) that I can still capture a moment and actually tell a story more conguent with what I wanted to accomplish.
.
My passion for storytelling and street photography really came from @aleesio. He's my BFAM. Lol. BFAM stands for Brother From Another Mother. He was always honest with me and my work and for that I am ever so greatful. I always took his pointers in how I shot a scene or what I envisioned my story was going to be.
We also started the #LifeToMusic tag. This tag is basically captioning a song/song lyric to a photograph to tell the story. There are so many people to name to include into the success of Life To Music. My BFAM is the reason why it became a passionate movement within IG.
.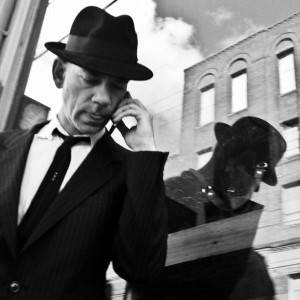 Were you already fond of photography before you started instagramming?
.
I found photography as a consumer early on. My brother @pahliewalnuts is the photographer in the family. He's got the big camera and was the one who secured the gigs that photographers get. I on the other hand was into spoken word and hip hop. I taught at the high school level these art forms and was very involved in production and promotion of spoken word. These opportunities led me to understand that side of the arts. The community building and community mobilzing came from my past experiences in the groups I was a part of.
This is all before I found mobile photography. My close friend @boohi_bronson was the first to show me what the iPhone could do. I was blown away by it all.
Before my iPhone i had a Blackberry. I was loyal but damn did I get jealous of the camera and the photos that folks were using. I eventually got an iPhone 1st generation. I got the apps that my friends had; Camerabag and Tiltshift Generator. Those were my go to apps back then.
.
Again it was mindblowing to have a picture taker, a darkroom, and a platform (which back then was Posterous for me). I didn't join Flickr but I did find @domjost on Posterous. He became my first friend in the whole iphoneography/mobile photography world.
.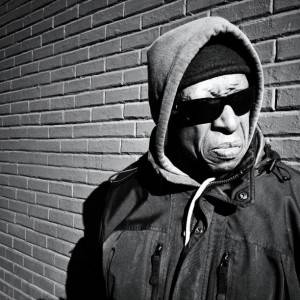 Which are your 3 fav editing apps?
.
Snapseed, Noir, and Image Blender are my fav at the moment.
.
How much time do you spend on IG on an average day? And what do you do?
.
When I first started IG, I was on it quite a bit. Much like any addiction, I needed my fix. Maybe it was every hour, or every other hour. I'd post, I'd respond, I'd comment, I'd search. It was crazy consuming. It got to the point where I turned off my notifications. This didn't help in the beginning as I would then check to see manually if anyone had left a comment, or who responded to me, or followed me. IT was a vicious cycle. Lol.
.
Now a days, its much more about keeping sane. Part of it is because the app itself has changed for the worst. A lot more not-so-serious (and by this I mean – not posting original work, not understanding the idea behind picture taking and sharing) people posting and the app being inundated by celebrities and brands. It takes away from the community that I was a part of in the begining. Once we were the majority, we are now the minority. The funny thing is, I believe that it is folks like us – the community – who helped IG become what it is. Our use, our addiction to not necessarily the app, but to each other and the art of mobile photography is the whole reason why IG is as successful as it is.
.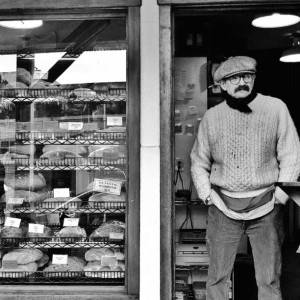 Which is your favourite picture? And the techniques you used?
.
It's hard to say what my favorite picture is. It sounds really cliche, but I think that my best shot is yet to come. I'm still learning and practicing and having fun. I've tried to include my favorite shots for this article but I feel that another one will replace these shots based on my connection to the photo. The time it was taken, the subject, the emotional state I am in. All of these things would weigh out what would make a photograph become a favorite.
.
Did Facebook acquisition changed your feelings about Instagram and your involvement in the app?
.
Not really. To be honest, I sent an email to @Josh at IG HQ and congratulated him and the team. They developed an app that really is a game changer for photo sharing and social networking. To see them succeed and recieve compensation for their hardwork, I can't hate on. Don't hate, congratulate! lol.
You probably remember your first reaction when you had your first Pop Page? And do you still like the picture?
.
HAHA I actually don't remember my first reaction. It was after the first few that made popular that I was like starting to react. It felt great to have a shot put on the popular page. I'd be lying if I said otherwise. To be honest after making pop, reacting to it…it all became shortlived. I didn't care for it anymore. One it started the influx of followers who didn't really care about what I was doing or even cared for the community. I was relieved when the algorithm changed. Only the people who really were sincere stayed and continued to like and comment.
The one thing that I started when I first made Pop, was started my Sunday Spread the Love. I believe I'm on it for 63 weeks now. I love looking through peoples feeds and finding photographs that inspire me. So on Sundays, I post 4 of my favorite that I found throughout the week and share with folks who want to find the great talent on IG.
Let's face it, IG's Pop Page, is terrible. Noone will refute that.
.
Which main improvements would you suggest to the Instagram Team? Are your worried by recent problems of spamming and hash tags crashing?
.
From the IG HQ standpoint, it's hard to please everyone. You'll have folks who will ALWAYS have to put in their 2 cents. I trust that they are committed to helping the community. The spamming and hashtagging is an issue and I think there are remedies that will fix that.
My biggest concern is cyber-bullying. I've contacted IG HQ about it as I've seen it happen SO MUCH on IG. There's this crazy mentality on IG that folks take on without really realizing what they are doing. Some folks do it as their cause, their banner for mobile photography…others do it because of personal differences…some really high school type shit…and what they fail to realize is that IG is not the end all and be all. Mobile photography is not the end all and be all. There is no crusade to take on in IG LAND. If you do, you end up hurting people, hurting their personal businesses, hurting their relationships with their community. I've seen it happen.
The issue I reported has yet to be resolved and I haven't been contacted by IG HQ just yet. I hope they do remedy not only the spamming and the crash tagging, but the cyber-bullying that happens on the app.
I'm sure that cyber-bullying is something that IG HQ didn't think would happen. Let's just hope they take action.
.
Tell us a little bit about your own involvement regarding Instagram Community?
.
It started out as post, share, like, comment, reply. Repeat.
Now it's find inspiration, build relationships, seek support and critique, stay passsionate, and have fun. Repeat.
In between the above and below, I am honored to be a part of the @igers_seattle team along with: @bridgettesxo, @iwife, @eelnej, @shaun_s, @lacyrich, and @tomiejane. They are a great team of moderators and community organizers.
Also, I helped start We Are Juxt to continue doing the work within Instagram and outside of Instagram. There are other photo social sharing networks out there that have awesome, awe inspiring work and to get those stories out there, get those artists exposure for their passion and love for what they do, is crucial for fostering and building the mobile photography community.
.
We Are Juxt is important for me because it gives everything that I personally love about IG, about mobile photography, and about community…all rolled up into one…the intersection between an old time art of storytelling with the technology of mobile devices. PLUS Juxt and the community is only about the positive aspects of this new creative world. We don't have time to celebrate anything else that, right?
.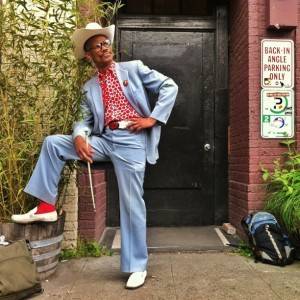 Something you would say to a new user?
.
Have fun. Meet folks. Learn and Inspire. Don't get caught up in the bullshit. Love your work. You are an artist so find your voice in this artform. Oh yea, and have fun! =)
.
A user you would recommend?
.
There are so many people out there that blow my mind with their work. I think if I was relegated to choose just one, I'd have to go with Ryan Coleman @rcoleman. So he is one of my "bromances" but if you would see the body of work that he has put out into the world of mobile photography I think that you all would say the same.
He's not scared to try something new, to push his art. I love that.
So if I had to choose then that's who I'd choose.
..
You can follow Brad on Instagram and Twitter Profile 
.
Let´s instagram Seattle!
@philgonzalez