Haute As Ever – World's Largest Instameet in San Diego (Recap)
. 
With the ever growing impersonal interactions through social media, users across the world seek to connect more personally and effectively through events like the one that just took place in San Diego, California. 
.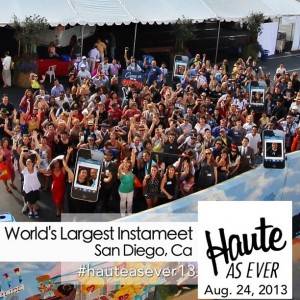 Instagramers San Diego was asked by integrated marketing agency, , to co-host Haute As Ever, an annualevent held at the iconic and historic Del Mar Racetrack. With an event usually focused on fashion and now Instagramers, production company Music Art Life was brought in to produce the meet of the year!
.
The event hosted a combined total of 451 instagramers and their guests (see all pics here)
..
Team members from @IGersSanDiego reached out to Instagramer groups worldwide to spread word about the upcoming event and their attempt to break the Instameet record of 235 previously set in Madrid in 2012. The event hosted a combined total of 451 instagramers and their guests in the 14,000 square foot Seaside Cabana all with prime viewing of the ongoing Del Mar racing. Racenine was even named after the event, "Haute As Ever."
.
"We did it! We set a new world record!" said IGersSanDiego Feature Queen, Lauren Gallaway. Excited about the nearly doubled number of instagramers at their meet.
Attendees were greeted by David Patrone, jazz entertainer, to a 1940s themed event complete with odels from Temptress Fashion outfitted with styles from Bettie Page Clothing and hats from designer Christine A. Moore. Oh but who can forget the saucy but classy burlesque review of Hell on Heels who put on shows throughout the event!
.
Among the attendees, Instagramers.com and @Igers founder, @PhilGonzalez flew in from Madrid, Spain to be present at the history making event thanks to sponsor Photosi PrintUp. Groups from Mexico (@igersmexico), Tijuana (@igerstijuana), Arizona (@InstagramAZ), California (@California_Igers), Tucson (@IgersTucson), San Francisco (@igerssf), Temecula (@igerstemecula, Los Angeles (@igla), and Orange County (@IgersOrangeCounty) were all present for the event.
.
Also present was o-ounder of Layrs App, Janice Ozguc who provided more than 200 giveaway bags to the first instagramers to arrive! As part of a collaboration with the Museum of Photographic Arts, @LaTentacion and Tijuana Movil, those 200 attendees were also treated to buy-one-get-one free coupon to the Museum!
Also present were teams from MacPhun creators of FX Photo Studio and Snapheel who provided a Nikon J1 giveaway exclusively to instameet attendees. The team at PicTapGo also present, provided free copies of their app and a much needed mobile charging station for attendees.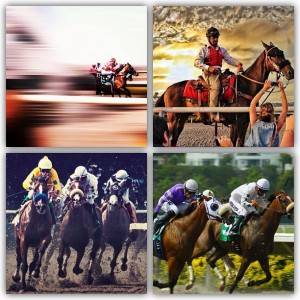 The event hosted 8 different contests and an opportunity to win more than 15 different prizes from other sponsors like Instacanv.as, Lifeproof, BCBGeneration, ZB Savoy, Joby and Instathis.
Event hashtag #HauteAsEver13 is your place to find classic vintage photos of cars, 1940´s fashion, and beautiful models, all with an amazing Instagramer twist!
.
Check our gallery here below!
.
What will the folks over at IGersSanDiego come up with next? We can't wait to see!
.
@igersSanDiego
.
This slideshow requires JavaScript.