Instagram for Android on sunday?
.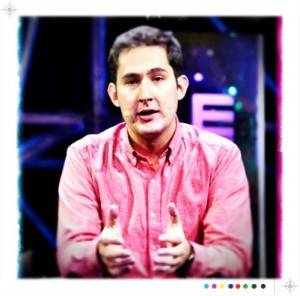 Yesterday, I read
in a French blog 
that
SXSW Congress
could be a good moment for
Instagram
´s CEO
Kevin Systrom
, to introduce  a"big" feature of  
the best 2011 App according to Apple
.
On the one hand, the SXSW in Austin (Texas) is one of the largest conferences in the world. It started many years ago as one of the major events around music industry, and then hosted Cinema, Broadcasting and now Internet industry.
In addition, Kevin Systrom will speak on Sunday 11 March at the Hilton Room DownTown at 9:30 AM next to our recently interviewed Richard Koci Hernandez @Koci. (More information about conference here) And we all know that @Kevin (who started as an intern on Twitter some years ago) does not much like participating in congresses but when he does, he usually announces important milestones of the company.
Finally, all Instagram team will attend the congress and took the opportunity to promote a Global Worldwide Instameet, an event that occurs only once or twice a year.
All the factors are gathered for an important moment, a major announcement and a special day for all the Instagram team.
Could it be the launch of an Android version? Could be …
.
But Kevin may surprise us and announce a version WindowsPhone7 or an alliance with another major player in the Internet industry or the world of "geolocation" apps .. Or the recent information (not confirmed) of hiting  25 million users on Instagram?
Personally, I bet on WP7 and I have an intuition for some months now about something with Foursquare could happen.
As an App developer myself, its seems much more interesting to me reaching a deal and develop a WP7 supported (and sponsored) by Microsoft than developing an Android O.s  "in hands of a lot people", but in "no man's land" (in my humble opinion)
On the other hand, I have been thinking for a while that a stronger agreement with Foursquare would give "wings" to this "geolocator" and benefit both companies.
The fact is that most of  Igers will be celebrating Global Instameet on sunday and it will be probably  the best moment to celebrate something else!
@ Philgonzalez
instagramers.com