Instagram, we are 14 million users
.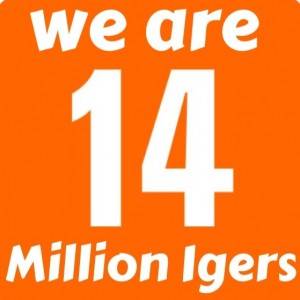 According to yesterday Instagram co-founder Mike Krieger words at the Warm Gun conference in San Francisco, Instagram the amazing photo sharing app that grew up from "0" to 12 million users in just twelve months added another two million in November .
It´s a huge data as, at the beginning of November we were just reaching 12 million downloads, and yesterday Krieger confirmed to Tech Crunch team, we were 14 million now!
Krieger said that the iPhone 4S probably boosted the downloads, in addition to the Thanksgiving holiday, where the app was seeing engagement levels of 50 photos per second!
More info at Tech Crunch.
@philgonzalez