INSTATOUR is back with the my500instatour edition!
.
The new edition of Instatour will be back in Tuscany, in the province of Siena in Italy.
.
Four months after the last edition (click for article) which saw 32 of the most famous Italian and European Instagramers discovering the Elba island, this time a small but well established team of igers will visit on board of some Fiat 500 the city of Siena and two of its most beautiful areas: the Chianti and the Crete Senesi.
From November the 6th to the 9th #my500instatour will take place  that will bring once again Philippe Gonzalez, founder of the community Instagramers – the world's most popular among fans of the mobile photography, Hervè Bois, head of Instagramers France, Tiziana Vergari, renowned international iPhoneography artist and responsible Instagramers Suisse. Along with them there will be 6 other players in the world of Instagram, each one with personal styles and techniques of photographic production via smartphones.
.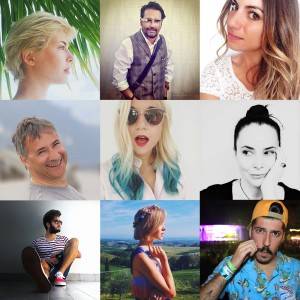 .
.
For this edition, Instatour joined the tour operator My Tour which, in addition to sponsoring the event, has offered some of its vintage Fiat 500 and will guide us through the most beautiful and representative areas of Siena and the Tuscan countryside.
.
This time we will also discover the flavors of the region thanks to the partners of My Tour that will host the igers in wineries and restaurants, offering tastings of the best wines and foods typical of the Tuscan tradition.
You can also follow:
@mytour_tuscanyexperts @aroundsiena 
.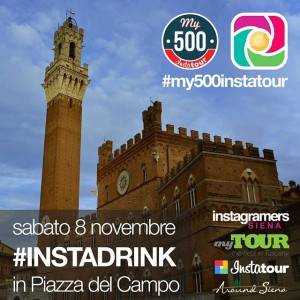 .
Along with My Tour, the organization will be in the hands of Antonio Ficai, that created Instatour in 2012 as a product of innovative visual marketing planning: the result of mixing the classic blogtour but with the addition of a simple ingredient: the massive use of the Instagram, the ultimate photo sharing application. This not only allows the visual narration of the facts, but offers the ability to share images and comments on media channels such as Facebook and Twitter, essential today for communication and promotion of companies, territories and events.
.
Crucial will be the partnership with the National Association Instagramers Italy that has helped in the past three years with several photo tours and events that have involved Instagramers from all over Italy and Europe. Influencers of the social media world that, thanks to photographs have documented events and happenings, creating real online photo archive, always available to be viewed and appreciated.
.
Working with passion and with the desire to create a great event to promote tourism / territory that can be replicable everywhere, My Tour, Antonio Ficai and their team have decided to repeat this adventure in Tuscany again, thanks to natural and historical possibilities that this territory, loved around the world, provides.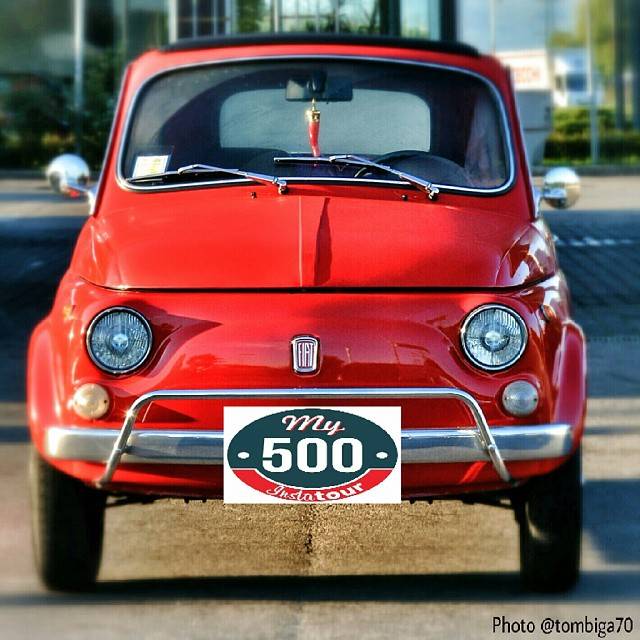 Let's instagram #my500instatour!
.
Added 11.01.2015: Final Report Instatour #My500Instatour in Numbers.
.