.
#Ministory New Hashtag.
.
In a previous post, we told about you the relevance of HASHTAGS!
Instagramers.com  launched recently a new, original and creative hashtag.
.
#ministory
There is so many things you can tell in just one shot, two, three or 12 of them!
(see here @myriam40a "fashion night" #ministory)
.
.

.

#Ministory will be the official hashtag to tell a story in just one pic!

.

Every month, Instagramers.com and some benevolent members will choose the best #ministory.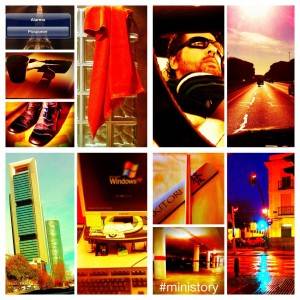 The best Pics will be awarded for there originality, creativity, patience and work.
The best Pic will have its own post in "FocusOn" section of our web.
…
How to create a #ministory in just one pic?
.
If you want to post an original and creative #ministory you will have first to select your own storyboard. Like a Film Director you will have to think first about the whole meaning of your final pic and then select the different steps of the #ministory
You will have to find pics you have yet in your Iphone and you will use in the #ministory.
You may use some edition app like Cameraplus or CameraBag.
Edit your Pics and work on colors, tones, contrasts, etc.
And then use the Diptic App. Easy!!!
.
How to use Diptic App?
.
This app allows you to split your pic in many different areas and mix different pics in the same square.
The best way to understand is to use it. Really easy. It opens a big windows to your creativity.
.
And the Impression App?
..
Not a lot to say about this app. Easy to understand. It allows you to sign or add a copyright TO your pic or include a message.
You can change the text and the size easily and its location on the pic.
For the #ministory contest you may include #ministory watermark.
.
First people trying #ministory in IG are already in IG!
.
Look after them through #ministory hashtag!
.
Some examples of #ministory pics.
@whisk82 talks about her own Life.
.

.

.

.
.
.

.

.

.

.
@elhombretecla has a bad "sicky" day.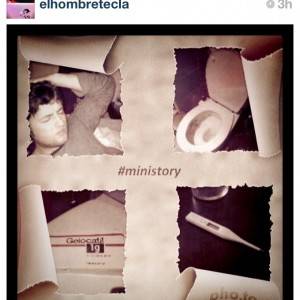 .
.
.
.
.
.
..

.
.
.
@manzapol has a "country day" in Spain.
.
.
..
.
.
.
.