As you may already know, the Instagram team recently launched a new version of the App. (28.01.2011)
This new version fixed some basic problems:
– It added the possibility to delete "comments" individually instead of erasing the entire comment stream linked to a picture.
– You can now ban any user.
– Reporting a user is now possible.
However the most important improvement is the introduction of # (called hashtags) in the app.
.
What is a hashtag?
.
A hashtag is a "symbol" (or code) that allows web search engines to find and categorize messages, keywords and in the case of Instagram, pictures.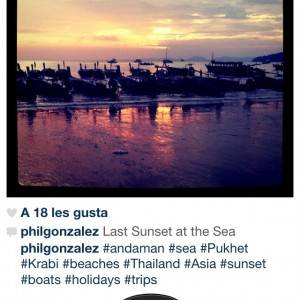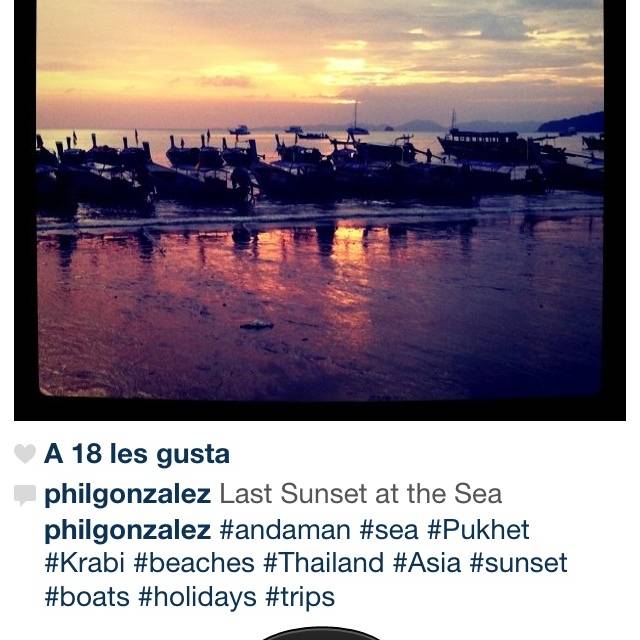 For instance, if you type #cat or #cats in one of your pictures, any user anywhere in the world looking for "cat" or "cats" will easily find your picture and others user's pictures using the same #keyword.
Where should I use a hashtags on Instagram?
.
You can use hashtags in every single one of your posts, here are a few examples:
Use Hashtags in every picture comment you make!
– With your Instagram User name:
Each picture you post should have your name preceded by a hashtag: #yournick
This will enable any user interested in your pictures to easily find them with one single search and also eliminate the need of scrolling through all the pictures on a user's profile.
– With the Subject of a picture:
Add a name or a description to each one of your pictures.
For example:
#Pic of my #cat called Kitty in the #garden
The idea here is not to tag every single word, only the most relevant and important.
Adding a hashtag on your cat called Kitty is probably not very relevant for searches; it would be better to add keywords such as #pet or #pets.
– Where did you take the picture?

Its always interesting for Instagram users to look for pictures of places, use hashtags on them.
For example:
Pic of my #hollidays in #Thailand , #Asia.
– Hashtag the Apps, techniques and Camera you used for the photo.
I strongly recommend you to hashtag the special techniques you use; I do it all the time because it really makes your pictures interesting to others, moreover, it will make it easier for those looking for special images to find your picture.
For example:
Pic made with #Iphone4 #Camera+ and App #idrost using effects like depth of field... etc
Let people know you by adding a comment about you on a pic!.

.
If you want to let people know who you are you can use the hashtag #allaboutme followed by all your relevant information.
Your can start by putting up all the important information and as time goes by and your situation changes, and you can add more relevant elements with their own hashtags.
All the words that are preceded by a #hashtag will be tagged.
P.D:  Here is an example of my own presentation text uploaded on 28.01.2011.
As you can see, I have used many different hashtags to let other users know about the most important details of my Instagram personality.
It's important for you to know that these #hashtags will make it easier for users that are looking for pictures or people with these keywords to find what they are looking for.
Create a hashtag for an event:
.
Imagine that you and some of your friends want to share and upload pictures of your last party on Instagram.
It's very simple, just decide on an original keyword and tag your pictures with a hashtag.
For example:
#partynicky2011
If all of the Instagram users that are going to this party take pictures and tag the comment with #partynicky2011, it will be very easy to find them on any Instagram search.
Use an Hashtag when promoting a contest!

.
Some users (and soon brands…) use #hasthtags to organize different types of contests and groups.
If you launch a contest with the theme ''Sunset'' you would then ask all those wanting to compete to put a hashtag such as #sunsetcontest.
This will make it easier for organizers to find all the users and pictures that entered the contest and decide who the winner is.
There is no doubt that this new Instagram upgrade was a big step forward in regards to contest organization, it will be a precious tool for all marketing departments and brands.
We will soon be seeing the vast array of possibilities offered by the use of #hashtags on some of our upcoming posts.
Can I tag old pictures that I previously published without hashtags?
.
Yes you can.  Simply write a comment in the comments box you shared with your followers and Instagram search engine will take it in account!
Can I put hashtags in other Igers comments?
.
If you write a comment with a hashtag on your friend's stream, the IG interface WONT TAKE IT INTO ACCOUNT.
You could suggest a hashtag to a friend but ultimately he will have to add the hashtag on his stream if for it be tagged by the IG App.
This is probably a good functionality to have, imagine how it would be if anyone could tag your pictures?
Is a # (hashtag) similar to @ (at sign) ?
..
No at all. # Hashtags is for keywords. @ at signs are for communicating.
If I type @cat instead of #cat it would signify that you want write to a user called "cat" and not a mention of the word cat. Be careful!
Where can I find pictures related to a particular keyword?
.
Go to your profile, tap on "Search Instagram" and then on ''Tags". At this point al you need to do is type the word you're looking for and the results will appear below the search window.  For example, if you where looking for pictures related to cars you would type #cars.
It's obvious that the Instagram team will soon have to improve their search engine by adding more search possibilities such as different categories.
Some originals and fun #hashtags
#100likes, #200likes or #300likes. Add these tags to your pictures when they reach 100, 200, 300 or more likes. This will make it easier for users to find pictures that have reached these numbers.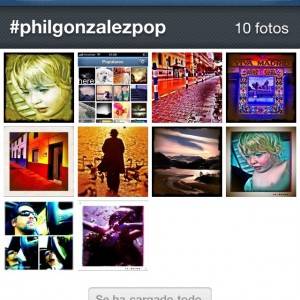 #yournickpop is quite interesting if you want to be able to find your Most Popular Pictures in one place.

#flashbackfriday: Use this tag on Friday's when you want to post pictures of your past,  of your family, or when you where young. That's very cool!
#wakeuppics: Some of my friends in Spain started to use that tag on Twitter and now it's being used on Instagram to upload pictures related to your morning wake up process.
#allaboutme
User @iphonequeen launched this idea to help users who want to elaborate on who they are.
Take a look at this #allaboutme search below:
#allaboutme

#allaboutme was launched in 29.01.2011, back then we were only 12…just like the 12 apostles!!!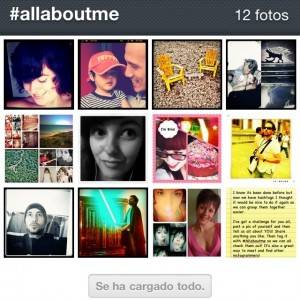 I cant wait to see how it evolves.  Will people use this tag?
#jjchallenge Was lauched by @joshjohnson and @hatchcraft.  The idea is to tag #jjchallenge on your photos that uset he Lomo filter.  This enters you into a contest that could have you win your own Instagram photo printed out and framed in one of Hatchcraft's beautiful bamboo shadow box frames.
#stoneyhearttutorial
My friend @myriam40a (read the interview) launched another original idea on January 31th 2011.
She decided to create a tutorial using @stoneyhearttutorial to demonstrate the different techniques available if you want to obtain different fun graphic results.
She then created the #stoneyheart tag for users to tag all their pictures that where inspired by the tutorial's specific techniques.
See picture.
.
.
.
Another example of a great contest is one that was organized by Spanish Cooking TV channel Canal Cocina (@canalcocina),  also very well known for their famous Iphone Cooking App .
@canalcocina organized a contest with the hashtag #canalcocina11, it was promoted as follows:
#canalcocina awards you!
Send your best #cooking or #food or #dishespics with hashtag: #canalcocina11 and the 30 best pictures will receive our famous Canal Cocina's apron!
Have fun, cook and pic!
(Contest dates: From 2nd Feb to 31th March 2011)
A new and fun hashtag: #yeswecan

Hashtags can also just be about fun, about expressing your feelings or just to make fun of our Instagram addiction…
The following hashtag proves my point: #yeswecan.
One night as I was chatting with @myriam40a and @bbarbosa1 on @inkme stream, @inkme posted a pictures of his naked chest with the following inscription on it: ''I love IG'' ''Most Populars''.
It was a funny picture because he just wanted to highlight the fact that some people were ready to do just about anything to appear on the "Most populars" list.
This gave me the inspiration to come up with a hashtag, a tag that would symbolize the fact that every person in the world has something that is important for them.
That's where the YES, WE CAN! #yeswecan tag came in.
Instagramer's "executive committee" decided to use the @inkme naked chest image (previously edited by @hombretecla) to be the main image of the #yeswecan tag in Instagram and in other social networks.
If you think your of your pictures can truly show how big your sense of humour is and how small your fear of ridicule is when trying to get into the "Most Popular" list, don't hesitate and upload!
Hashtag #yeswecan
New Original Hashtag: #ministory
Instagramers.com launched a great contest called :Write a story in just a pic!
There are so many things you can say in a single pic. Using Apps like Diptic makes it easier.  Each month, Instagramers.com will publish the best #ministory . It can be real or not. With 2 or up to12 pics in one! Join our hashtag #ministory
Instagramers.com will particularly be following these users!!
More hashtags in Instagram blog here.
You can find Updated IG Hashtags here in InstaGallery Search function.
Have a look at the Instagallery Hashtag search function
And we will be seeing more of them here on www.instagramers.com
Thanks for following us and don't forget to hashtag your pics and send us your tips!
@philgonzalez
.
Addenda: August 2012.
Instagram app has evolved quite a lot since we published this article at Instagramers. Hashtags remain very important in our daily use of the app and are "heavily" used by Igers in every single pic. Hashtags are useful not only to "organize" pics topics but also to promote our own profiles in important tags searches.
For example, if you tag your pics with most important tags in the app like #Fashion, your pictures (and then profile) will be probably visited by users who look for this topic and this kind of pics.
That´s why some users USE AND ABUSE of tags listing dozens of similar tags without really knowing their meaning and "unconsciously are killing the concept".
.
Websites and Mobile Apps that help you managing the best way your hashtags in Instagram.
.
There is many web browsers like INk361, Statigram, Webstagram offering information of most important hashtags in Instagram and allowing you to know how many million pics are archived under any hashtags. You can have a look to all of them on our Instagramers.com/links section.
.
Recently Many Mobiles Apps are offering interesting information and managing hashtags tools. Here some of them!
.
The Instagramers App (iPhone – Free App).
Our Instagramers App allows you to discover who created a tag first! That´s a very interesting information when you want to find the origin of a viral movement, know what a contest goes about or simply want to know who had the idea first. You can download Instagramers App here!
.
The Instatag App (iPhone – 0,99 c)
With InstaTag App , users can select tags based on category, geo-location or even add their own and tag their best Instagram photos with the most popular and relevant hashtags. You can download it here for just 0,99 c.
.
The Tag for Likes App (Android – Free offer on launching)
TagsForLikes is a minimal site that aims to help IGers tag their pictures quicker and get more visibility. There is also an Android app and an iPhone one is currently in review. You can download it here!