Two NYC Instagramers Travel to Abu Dhabi with Puma
.

"What PUMA is doing with digital and social media is great. They're pushing the envelope for how a brand can bring it's fans and customers closer through various outlets like Instagram and Tumblr,"
says Anthony Danielle, better known to the
Instagram community
as candid street style photographer
@takinyerphoto.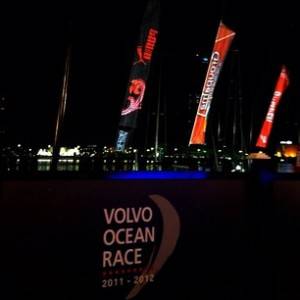 PUMA, the leading sportlifestyle brand, is a major participant in the Volvo Ocean Race – perhaps the most difficult sailing race on the planet. For the second stopover of the race, the 6 teams will be in Abu Dhabi for 2 weeks of demonstrations, races, and celebrations. The organizers have built an entire ocean-side village to accommodate the teams, fans, and all of the fun that surrounds the race.    We recently learned that the two long-time Instagramers from New York City are going to Abu Dhabi with PUMA to document the race!
This is great news not only for
Brian and Tony
but for the whole community of
Instagramers
all over the world as it shows how companies and advertising agencies are more and more aware of
the importance of Instagram
in their marketing strategies and for the two fellows, the experience is definitely amazing. Even
Mashable
covers the news
with a full article
last January, 6th.
(pic at night by @bridif)

Brian DiFeo (@bridif)
says, "This is an unbelievable opportunity for any Instagramer, and I am honored to be a part of this team. I am impressed with
PUMA
's approach to digital media and I look forward to the challenge of shooting in a new country with subjects, landscapes, and backgrounds that will be completely new!"
Anthony Danielle @takinyerphoto adds that "Aside from visiting a foreign country and experiencing a new culture, I'm looking forward to meeting the Mar Mostro crew that is part of this amazing boat race around the world. What they're doing is an incredible task and something I'm excited and humbled to be able to document and share with people."
How did you get this brilliant opportunity guys?
.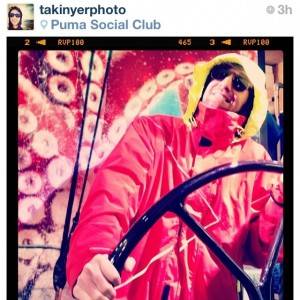 We attended the Newport Folk Fest to take mobile photographs of popular musicians at the legendary music event in 2011. They worked with the festival's Social Media Director (and Iger!) Andrew Schmidt (@andschmidt), who really liked our ability to take iPhone photos, post on Instagram, and connect to Twitter and Tumblr. Some of our photos received over 1.000 likes on Instagram and over 500 notes on Tumblr!
After the festival, Andrew went to work on Digital Media at PUMA. Meanwhile we went further improving our ability to document events on our iPhones during NYC's Fashion's Night Out and other popular happenings..
(pic: @jamesnord getting his #puma #sailing coat on – #shadesseries #marmostro by @takinyerphoto)
.
Andrew stayed in touch with us and contacted us in December about the incredible opportunity to fly around the world and work only on our iPhones – ¿how could they say no?
.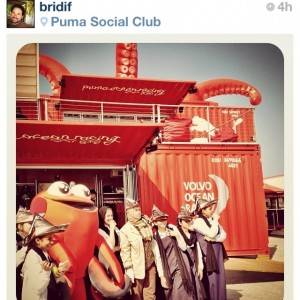 We saw few months ago the involvement of Ford Europe through a very successful contest but PUMA is going one step further here and trying something very new. They are bringing Instagramers to document the Volvo Sailing Race from their own perspective.
If you want to follow Brian and Anthony, just look for "@bridif" and "@takinyerphoto" on Instagram, Twitter, and Tumblr – all the same!
.
.
Five other popular bloggers and Instagramers will also be with them in Abu Dhabi: @theimpossiblecool @_frommetoyou @kevinburg @jamesnord and @yimmyayo. Also you can find @PUMA and their boat @marmostro on Instagram!
.
From Instagramers.com we wish all the best to Brian and Tony in this great experience!! Have fun guys!
@philgonzalez
.
More info about Volvo Ocean Race here.