Unprecedented Social Media Experience. A Brand Instagram account in hands of users
.
Some months ago, Edelman a first class P.R company connected with me through email to propose me  a "never seen before" Social Media Experience.  The famous whisky brand Johnnie Walker was about to launch its first Instagram feed with a new campaign that would feature some great @IGers. To launch their Instagram feed, @JohnnieWalker chose three Instagramers to send on four inspirational Johnnie Walker journeys. On each journey, the Instagramer will take over the @JohnnieWalker Instagram feed and have exclusive, 'behind-the-scenes' glimpses into the world of this iconic whisky to inspire their images.
.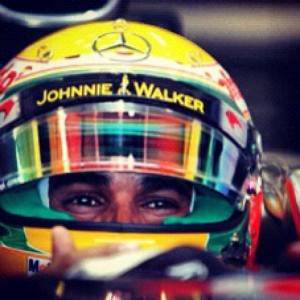 Few Months later, the time has come for me to start the trip. I have the amazing opportunity to travel to Milan to attend the Formula 1 Gran Premio Santander D'italia with @JohnnieWalker. During the journey, I'll experience the glamorous world of racing with exclusive access to the Johnnie Walker Vodafone McLaren Mercedes F1 Team.
The unprecedented social media experience is that I will share my journey on the @JohnnieWalker Instagram feed and I will post pictures of all of the amazing things I experience.
I am just one of three Instagramers that @JohnnieWalker chose to take over Instagram feed. New York Instagramer @chrisozer travelled to Scotland to take photos of @JohnnieWalker's heritage in exclusive shots of Johnnie Walker distilleries and breath-taking Scottish views. (see his amazing trip and photos here )
Next friday, I will travel to Milan to attend the Gran Premio Santander D'italia with the Johnnie Walker Vodafone McLaren Mercedes F1 Team and will take over their Instagram feed during the trip – so follow me through @JohnnieWalker to see all of my photos!
The tags i will use will be #4weeks4stories (as @Chrisozed did) and #JWF1
.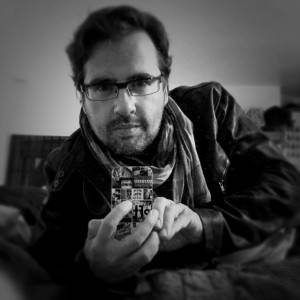 Over the next two weeks, @awnoom (see his recent interview here) from Thailand, will journey to Shanghai, one of the world's most vibrant markets, to begin his personal whisky journey and capture the launch of a new luxury product.
.
A Brand in hands of IGers.
.
After each journey, Instagram photos are used on the Johnnie Walker Global Facebook Page to create a moving cover photo. @JohnnieWalker is willing to use the stunning pictures created by Instagramers to tell stories about their brand. Following this, fans will be invited to capture their own Instagram images inspired by the spirit of the Johnnie Walker brand.
You can Follow @JohnnieWalker on Instagram and Facebook to find out how your photos could be featured! And maybe soon it could be your turn!
.
ADDED 14.09.2012:
All the pics from the Formula 1 Race by Phil here!
.
I´m so excited with this new Instagram Experience! Let´s Instagram the F1 in Monza with @JohnnieWalker !
@philgonzalez 
.
Foto @lewishamilton in Monaco Grand Prix F1 courtesy of @johnniewalker