Why I don't believe in Instagram's video sharing platform.
.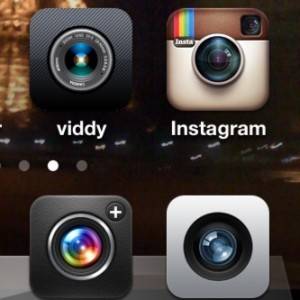 It is a curious coincidence that the very same day that Viddy ("the Instagram for videos") announced a partnership with
Disney allowing Muppets characters to be placed inside of the videos taken with its app, Instagram video rumors started popping up.
It's no secret that Viddy has failed to capture, or retain the interest of users, never mind overshadowing Instagram popularity, nevertheless, the coincidence is pretty interesting.
Streamzoo is another example. It offers both, photo and video sharing, but  nobody is forced to use the video option, it's an additional feature. But none of them can compare with IG and none of them is as successful as Instagram.
The news came to light on Monday. 
Kevin Systrom
,
CEO
and cofounder of
Instagram
explained in an interview with
TechCrunch in Beijing,
his firm intention to develop Asian markets and his lack of interest in launching a version for Android. But then he made a comment that was extensively echoed all over the media, it sounded pretty ''casual'', as if it was just an idea thrown into a discussion…
The company could be planning to add a video service in addition to the photography application. As was to be expected, his words did not fall on deaf ears.  The media and the faithful users of the current application (we are more than 12 million) took note.
It is true that having a Twitter for videos would be the ultimate weapon for the distribution (and control by the media) of global information, but things are not so simple.
It's also understandable that Instagram wants to strengthen their (unexpected) success and gain an ever greater role in social networks. The world of start-ups is tough and the only way to stay alive is to constantly attract the interest of the media and especially of the investors. In the end the questions is: who else will pay the bill of maintaining social networks?
But users do not want this new feature and I personally don't believe in it…
.
Why don't I believe (for the time being) in video on Instagram or on mobile phones?
.
The following arguments are a good start to my statement:
– Viddy is unsuccessful.
Without getting into technical discussions and considerations, and believe me…there are many … High volume content streaming technology on mobile phones (called UGC) is still not fully adapted to provide quality videos and a sufficient duration to be deemed interesting to users.
.
– Different emotions.
– With its filtered photos, Instagram delivers an important emotional experience. I tried out Viddy and I feel its very hard to transmit the same emotions through their platform.  You can't ''nail'' that emotion as strongly and clearly with a video as you can with a photo. Working with18 images, 24 or which ever quantity of images or datas per second, makes video much more demanding creatively speaking.
.
– Artistic themes.
– Taking a picture of a moment, a situation, or of people is relatively easy. It does not require a script. The moment arises in a flash (never better said), an instant. Taking a video requires more thought and at least a short script.
.
– The sound.
When you work with video, sound is very important and it is often very difficult to manage, even for professionals.  Sound is an intrinsic part of video and a video without sound would ''sound weird"… It would take us back to the time of the first cameras our parents used.  Viddy has tried tackling this problem by offering a selection of sounds and melodies (all of them horrendous).   With Instagram and photos, this is not a problem.
.
– Time.
– The time you devote to the application is important because as time goes by…we seem to have less of it at hand.  Moreover, Smartphone's are "Dead Time Killers" (copyright me on this one lol) that allow you to optimize your time as you wait for the train, the subway or while on the line up at your local butcher shop. With Instagram, you can see 3 to 4 photos in 20 seconds which is roughly the time a video lasts, maybe even more… With Viddy, in the best of cases, you will only be able to see one video because it takes as much as 4 times longer to display its contents depending on the time it takes to upload.
– And stop counting…
.
I have no doubt that it's time will come and there will be a video sharing social network in the future.   But it is still too soon and it would be a shame for Instagram's to rush in before the time is ripe.  They could kill the Goose that is laying the golden eggs in the process.
In my opinion, these statements by Kevin Systrom are either a misunderstanding or a simple slip of the tongue, a pantomime…like the Muppets…
.
@ Philgonzalez
.
I did an small survey on Instagram using the @Igers account.  I asked users about their interest in having videos on Instagram. The result is pretty revealing of the lack of interest for this service.  This preliminary market research should make Instagram reflect on its decision.
Take a look at the avalanche of negative comments to the initiative