FlashOn Instagramers 1.28: @SaturninoFarandola
.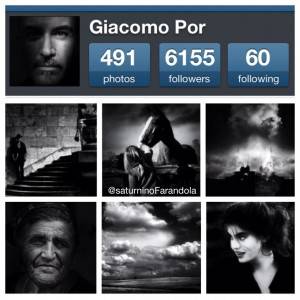 Each week we discover new and interesting feeds in Instagram.  This section FlashOn is an open space where we give a shout out and promote IG users.  No need to have thousands and thousands of followers! Soon, it could be your turn!
This week , we feature an italian mobile photographer who does really a great work. Giacomo a.k.a @SaturninoFarandola. Giacomo will be exhibited in our next First Instagramers congress in Torrevieja, Spain soon too and we wanted to have more details about him and his work.
You can visit his stream here and learn More about him and his tips below the pic.
 .
Giacomo Por was born in Italy in 1969. He is a writer and photographer. Inherit the demon of photography by the love of his father, amateur photographer, who gave him his first camera at the age of 6 years.
Since the beginning, expressed a natural interest in photography of pure research, testing from time to time ever new possibilities of perception and new languages mingled with heterogeneous backgrounds. Reportage, landscapes, portraits, abstraction is for him a single report from the sublime by the unexpressed, until it became a one photographic, filmmaking and, in the broadest sense, literary genre.
In 2009 he started taking pictures with the iPhone
, experiencing all the technical possibilities through the use of photographic applications, from the first, rudimentary until the current ones. In
Instagram
is present in
April of 2011
where he presented last year, mostly a series of portraits and part of a work devoted to the theme of the absent.
As part of the movement of interest around Instagram he took part in the first major exhibition of internationally dedicated to this technology in the last ACP, held in Atlanta (USA) during last fall. Also in Instagram, he signed texts that often accompanies his photographs under the alias of Undefined of XXI century.
Speaking more specifically of Instagram, what is important to emphasize is how he, far more than other circumstances, to bring many people to experience photography. Or at least, to give them an opportunity to do so. And like all the means to get to something,should not be demonized as not to be sanctified through reasoning biases. We asked to share some of thoughts around Instagram and his engagement in our fav photo-sharing app.
"I myself got to know and appreciate the photographic sensitivity of many people, in some cases very remarkable".
(continues below the pic)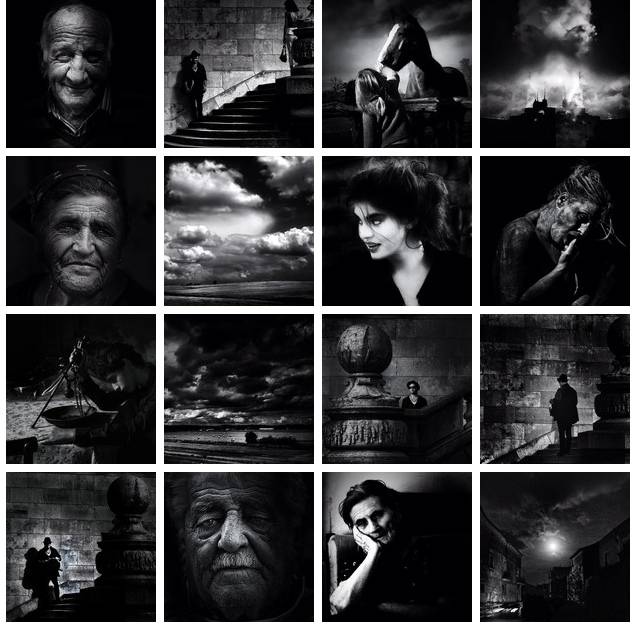 "But, having said that, everything is seen in recent months give way to more of a doubt, more than a reflection on the nature and especially the fate of a platform like Instagram".
"Many have seen with horror the purchase of Instagram by Facebook, and I say instead of some sort 'facebooking' process was already underway months before. In the sense, that is, as has been observed that the process has led to overexposure of the social connotations of Instagram at the expense of content quality. There was to be expected, of course, that with the giant growth of IG, space for the quality would be reduced in favor of the law of large numbers. And with the large numbers we have begun to look more and more often, too often, a popular page full of pictures of  little value but high-impact communication, so to speak (see undersemi-naked girls with mirror included). But this is just an example,obviously. So, in my opinion, Facebook should not worry too much,because a certain spirit present in Facebook had already become widespread in Instagram well before its sale".
"Another critical point, and this is much more important as far as photography and how to perceive it, is precisely the attitude that I often found wandering in IG: a progressive tendency to self-sufficiency criticism, inability to relate to all the photograph, the difficulty in perceiving the photograph outside of Instagram. In short, a tendency more or less conscious to race toward a niche in which soothed their pretensions away from any criticism activity. This happens for reasons that would be a bit too much to explain here.What really matters is that this attitude may lead to an ever strong "ghettoization" by 'traditional' photography. It would be a fatal mistake, and very sorry for the quality of many photographers that I had the pleasure of meeting through a significant experiment called Instagram".
"On my work I think we can say little or much, depends on somethings. How to know who follows me, I work almost exclusively in black and white, a practice that I learned as a child, when I went for the first time in a darkroom. But I never left the color, I think that when you photograph research and experimentation you should never give up anything. Without a true freedom of expression and a real insight is not achieved anything. It would be like wanting to go to the moon by digging a hole. I will not dwell on the technical features because I fear that would serve much more space, I prefer to leave the direct view photographs of a possible answer. Many indeed have asked me and ask me how I manage to get the light what otherwise might be hoped.In reality, things are more simple than they appear, I can say that light is the homage that the truth makes to shadow, as the shadow is the feeling that makes the truth to life. Elements that are inseparable and with a different fate, however. And the portrait is the most important, supreme place, where this is observed with a definitive clarity. For this, portrait is, in many ways, the true metaphor of photography".
"As regards the iPhone apps I can say that I know them all, I am using iPhone since 2009 and have seen the birth of applications such as Hipstamatic, Camera + and more. I tried their characteristics and their limitations. I currently use, with very few exceptions, Snapseed and, less frequently, Filterstorm (but ultimately only Snapseed). Nothing more, I find it useless and less photographic, the proliferation of applications that do not help a good picture, as it should be, but that promise to create one from nothing".
Thanks very much Giacomo aka @SaturninoFarandola for sharing these very interesting thoughts with us,
@philgonzalez