bmibaby support Instagram's worldwide Instameet
.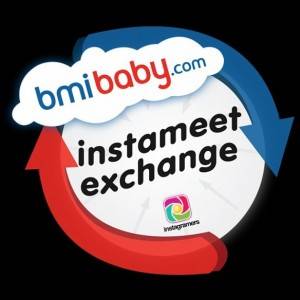 bmibaby and our @IgersHolland and @Igerslondon teams are pleased to announce a very special event in Amsterdam this weekend as part of our world's Instameet exchange program.
In a first for airlines worldwide, this weekend we are helping the Instagram community to celebrate Worldwide Instameet day by offering a unique overseas experience for some participants. As in previous experience Londonian Igers could meet Italian buddies in Venice we decided to repeat the experience.
As part of our ongoing instameet exchange program, we will  be facilitating an exchange between Instagramers communities in London and Amsterdam.
On Sunday 11th March, the fourth Worldwide Instameet day, our members of the London Instagramer community will be flown in to attend the Amsterdam Instameet withInstagramers Holland. The instagramers will be taking part in a meet up on the same day that thousands of Instagramer fans are also attending meet ups across the world!
The instameet will mark a special event in our ongoing instameet exchange program with photo-sharing social network Instagram. The programme, a first for the aviation industry, flies Instagramers across Europe to meet fellow members offline and tour new cities and be inspired by new experiences.
The Instameet Exchange sees members of Instagramer groups from all bmibaby destination countries and the UK flown to visit each others cites and partake in a local Instameet. Next month the Holland Instagramers will be flown to London to complete the exchange.
Future events are already scheduled with Instagramers in Germany, Switzerland and Spain. The program was set up after working Instagramers to host competition which collect images from bmibaby destinations, in which 5 countries have now featured and 30,000 images have been collected.
@philgonzalez