Lebanon Media Tour through Instagram
.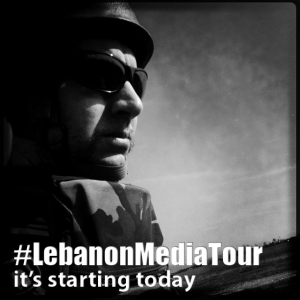 You may remember our friend Gianpero @giariv training days with the Italian Army during March 2012? We already talked about his experience here.
.
It was a special course especially thought for embedded journalist, media operators and (in this case the first time for the Italian Army) for bloggers.
You can check the pics under the tag #LebanonMediaTour and see what he uploaded at that time. But that training course was only a first step. It was the training to participate  to the real Media Tour in Lebanon!
Gianpero left for Lebanon few days ago and he will stay there for one week during which he is going to report via Instagram, people, places, scenes he'll find there and what women and men of the Italian Army are doing there for the UNIFIL peace mission.
If You'd like to stay tuned with Gianpero adventure, keep Your eyes and Your fingers on the tag #LebanonMediaTour .
You can also listen to his tweets just connecting with his Twitter account @giariv (same nick as in Instagram).
Follow @giariv in his blog
@philgonzalez