#RethinkingTomorrow, the new Instagramers Gallery and Espacio Fundación Telefónica Instagram Contest
.
RETHINKING TOMORROW IN IMAGES

–

What is not dreamed, is not built.
.
After all these days confined at home, step by step, we are back to "a new normality".  But how would you like this "new normal" to be? What would you like to enjoy again in the future? What have you learned and what would you change?
.
.
We invite you to…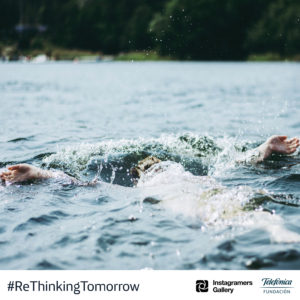 … Dream, create and share images that illustrate things that really matter. To hug, watch a sunset, talks and laugher with your friends, a drink on a terrace, dance until dawn, swim in the sea, play on the street, visit an exhibition in your favorite museum…
.
All this we will be able to experience again and we will look at it with a different perspective. Our digital world, our connected life, day or night; all those environments and experiences that technology has transformed.
So, let go of your imagination and get creative!
..
.
How to participate?
.
To participate, publish your best photos related to the proposed theme and don't forget the hashtags: #ReThinkingTomorrow and/or #RepensandoElMañana (spanish). Also, remember to follow @espacioftef on Instagram. As always, we will take in consideration photos uploaded before the contest (just tag them!), as long as they fit with the contest's theme.
.
What can I win?
.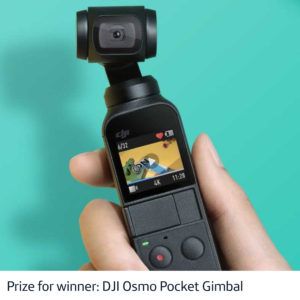 The 50 best images chosen by our jury will be exhibited at Instagramers website and Espacio Fundación Telefónica website from June 12th on.
In addition, for this photo contest the Instagramers team has prepared a very special gift to reward the best photo, chosen from the 50 final winning pictures.
The lucky winner will receive a DJI Osmo Pocket Gimbal camera!
You have until June 7th to participate, good luck!
.
.
We hope to be see you soon again at Instagramers Gallery!
Espacio Fundación Telefónica – Fuencarral 3, Madrid
.
Read the contest rules here:
.