Zeitgeist Coffee and Juxt showcase of mobile device photographers
.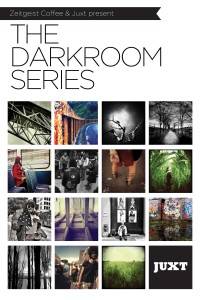 Zeitgeist Coffee and Juxt are presenting a showcase of mobile device photographers from Seattle and the Puget Sound.
A gallery of photography produced on a mobile device, will be on exhibit beginning at 5:00 PM, with live music from DJ Spinja (local DJ celebrity) until 8:00 PM for the Opening Reception on January 5, 2012 during Seattle's famous First Thursdays Art Walk.
The gallery will remain until February 1, 2012.
Please also save the date for our Closing Ceremony on  January 28, 2012 at 3 PM. This day will begin with a photowalk/ shootout through Pioneer Square. This is an opportunity for Q&A with the photographers about their photographs, processes, and inspirations.
.
The Darkroom Series: In today's world of constantly evolving technology, mobile photography is an emerging art form.  The advancements in functionality and design for cameras on the iPhone and Android platforms have been astounding.  The imaging is simply amazing, and the artistic content truly fascinating.  Anyone with a camera phone can snap a picture or preserve a moment. What we present to you in this series are individuals taking mobile photography to higher levels; the casual user as Artist, the casual user as Photographer.
In towns and cities, in rural and urban areas all over the world, mobile photographers have the ability to capture moments in time with unprecedented clarity.  The advantage mobile devices or smart phones provide is that ultra-spontaneous element: Your phone, your camera, is always with you. Every ordinary moment becomes an opportunity to compose a stunning photograph.
The DarkroomSeries will show that mobile devices are not just phones, but are now valid cameras and darkrooms.  A photographer can now edit, much like in a darkroom, the shots they take on their mobile device through a multitude of apps.  All of which can create the same effects of an actual darkroom. This series will highlight mobile device photographers from Seattle and the Puget Sound who continue to amaze through mobile device imaging.
We recently published here an article about Juxt.  Juxt is an organization designed to cultivate and foster art created through mobile device technology.  Juxtbelieves that through cultivation and fostering of art created by casual users through social networking, that this community will flourish.  Mobile device technology has empowered the casual user to tap into their creative and artistic side.
This artistic merit is where Juxt finds its niche in ensuring legitimacy in the art form.  Juxt staff are artists themselves with long histories of community arts organizing and event planning. For more information about Juxt, visit their website at www.wearejuxt.com or email at info@wearejuxt.com.