10 tips on how to  take the best surf pictures (and other things to!) by Ronald Hons aka @hons24 on Instagram!
.
Two weeks ago we interviewed Ronald Hons (@hons24) on our FOCUS ON section.  
His work is all about amazing surf pictures taken at the best moments possible,  it's about patience and having the flair to be at the right place at the right time... So for those interested in shooting surf either from water or land… Here are some tips for not only taking better surf pics, but also some other things that might help along the way!

.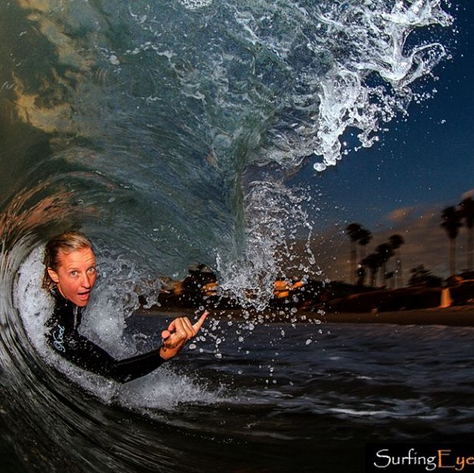 .
So here we go with those 10 pro tips:
.
1.  Respect those who came before and who do it for a living..
Regardless of what you are shooting with, remember, you are doing it because you probably saw a shot somewhere that inspired you to get out there.  If you don't show the proper respect to those who have been doing it for years, it could make for a long session.
2.  Positioning.
Knowing the breaks where you are going to shoot is key to getting that good deep barrel shot if you are shooting in the water.
3.  Don't be "Click Happy"
Try to shoot only the high action sequences.  Your memory card will thank you…
4.  Get to know your subjects
Studying different surfers to get to know their tendencies, their movements and such will help you get a prime action shot.
5.  Study
Learn what other pros do
.  A lot of great surf photogs are on IG –  anyone from @zaknoyle, to @laserwolf_photo, to a true legend @theaaronchang.  One of the areas I am working on improving now is my portrait photography.  A couple of people I am currently studying are
@tarasphoto77
and
@alyssamariephoto
.   Peter has an uncanny way of showing the true depth of a subject through his portraits.  For Alyssa, the way she frames and lights her subjects is (in my mind) second to none.
6.  Know your tools
To get a good, close land shot you will probably require a
DSLR
and telephoto lens.  However, in the water, I see
GoPros
, iPhones,
DSLR
s, and video cameras. 
Regardless of what you use, make sure you find the best settings to get that epic shot prior to hitting the water.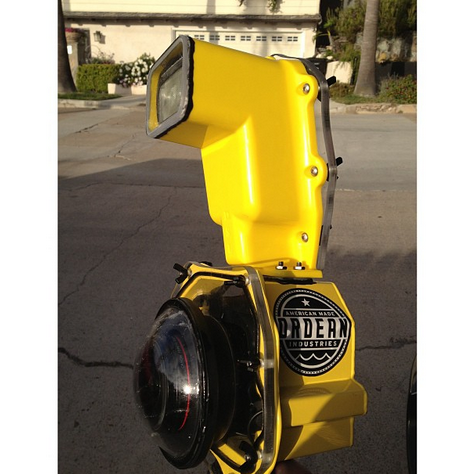 7.  Explore.
This is something I don't do nearly enough.  Just go out and search out different spots.  Get out of your comfort zone.  My next trip is to the North Shore of HI, away from my comfort zone of La Jolla, CA.
8.  Get to know those in the water.
Since I have been shooting in the water, I have made some great friends.  Friends that both help further my knowledge as well as inspire.  This is one of the things that still fuels me.
9.  Play with angles.
Move around.  Don't be stationary when shooting.  Try to get things in the foreground.  Show off the landscape around you.
10.  Have fun
As with any hobby, the more fun you have, the more you will stick with it and improve.  This is true for me with both photography and actually being in the surf.  One of my goals as a photographer is that when you look at one of my pictures you can feel how much joy I had being there, in that moment, when I captured that image.  I have turned down countless photo jobs (weddings mostly) because that is not the type of photography that I enjoy.  And I believe if I don't enjoy it, the image would suffer..
Ron!  Thank you so much for your tips and happy surfing!