27 million users in Instagram and Android very soon
.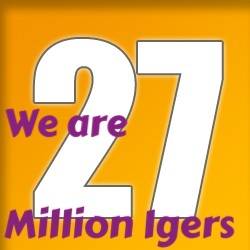 Few days ago, we reported here that SXSW would be a perfect moment for @Kevin to announce 'major milestones" of Instagram, the company he runs.
The company would be valued around $ 500 million according to the WSJ financial information and all good news are welcome in view to promote future funding rounds.
According to today's comments on the presentation of #SXSW in Austin, Instagram has already surpassed the 27 million registered users (pointed out that we informed in this blog we may have already surpassed 25 million this week)
CEO and Co-founder Kevin Systrom has also released some data in an informal chat before the conference with Alexia Totsis from TechCrunch
.
The funding round.
.
We also expected today Kevin talking about recent rumors on WSJ of a funding round of $ 40 million that would rise Instagram valuation up to $ 500 million, but the young entrepreneur didn´t give any clue on this matter. He only said to TechCrunch that "Good companies always raise funds" and  added "Whether you're meeting people or considering firms, you're always fundraising. But it doesn't mean we're active. We're trying to create a long-term, viable company that doesn't come and go with fads. It should be something that lasts and creates meaningful value."
.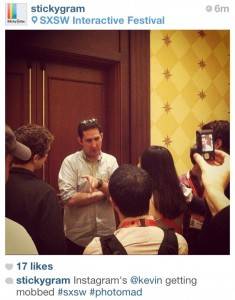 ¿Instagram for Android?
.
This week we anticipated too here that Systrom could announce the launching of Instagram in Android operating system after having cornered IOS.
He also show a beta version of the Android application Instagram in his own Samsung Nexus. That could probably mean an imminent launch of the app in Android OS.
He also announced that the Android version of Instagram could be even better than Apple's IOS version and they took their time developing it, and they avoided disrupting continuous improvements and innovation requiring the original Instagram iPhone version.
.
The business model.
@ Kevin has not communicate anything around the actual business model Instagram. As we all know, the photo-sharing app does not currently generate any income unlike other apps that sell "paying filters packs in-app"
.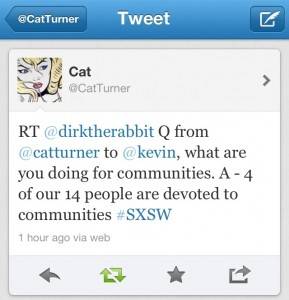 What about Communities?

.

One aspect that seems essential to us, at Instagramers.com and our main reason for being is the Community.

What can you do to improve the Community of Instagram fans? And what are the next steps of the company in this direction?

During the conference, @ kevin answered a question asked by our friend @cattturner from @therabbitagency (a usual Instagramers partner company in our @bmibaby instameet exchange program).

Kevin answered that community was "very important" and now 4 people from the 14 employees in the company were dedicated to the management of the community (nb: two people were added this week).

We will be waiting then for more news on this aspect and will see the possibilities of collaboration with our network Instagram´s fans formed by more than 270 Instagramers groups around the world.

.

Let's Instagram the world!

@ Philgonzalez