FocusOn Instagramers 1.12: @bsonaal Extragram Founder
.
Each week, Instagramers.com discovers new people. People addicted to Instagram revealing their lives, passions, tips in Instagram. This week we discover a very special Instagramer. After recent interviews of  Intagram Founders here and Joe Mio of Webstagram . We meet @bsonaal, the founder of cool Instagram Web browser, Extragram.
.
His name is Sonaal Bangera…
,
And he is 26 years. He lives in Mumbai, India.
Its Twitter profile says "Founder of Extragr.am, creative head, photographer, gadget freak, music lover…not necessarily it that order.."  But in his professional life, he currently runs EffectWorks, a Presentation Design Company as Head of Creative Department with Narayanan Hariharan.
.
Sonaal loves photography for a long time now but when he met Instagram, he suffered like most of us a real "Love at first sight" and he became IG User @bsonaal.
He declares he got completely addicted to this brand new social network since the really first day. He was actually floored by the simplicity of the app and the fact that all  pictures could become "beautiful" without needing much effort.
..
He started spending a lot of time in front of his computer and when Instagram almost became his "second life" he wondered,.
.
"why these californian guys didn't create a web viewer?"
.
He knew already Instagram was adding 130,000 users a week and figured many users like him could have the same need.
After a while, when Instagram decided to launch finally their public Open API he asked his friend Narayanan (IG User: @narayananh) if he had any friends who would be skilled enough to develop a new Instagram web viewer…
.Within a couple of days he met Kevin @kwdinc, Karthik @keyanmk and Ilaya @ilayabasu from ByteAlly and before he had time to realize what was going on he was already explaining to the rest of the team what Instagram was about. And most of all, the real need for a web viewer for the Instagramers community.
.
Though all staff was convinced of this definitely important need, in their first meeting, it seems that doubts and questions started to raise like how to provide a real added value comparing to other great services that were currently available on the net.
.
They went back then to the drawing board and started playing around with different ideas. New ways of viewing pics, interesting features and how to incorporate a "cool-factor"… They had to work on weekends and Karthik and Ilaya had to front numerous sleepless nights. They had also to fight against several server crashes to bring Extragram to life and keep it alive til now. While people complaints about their  "time replies" to Instagram queries and feedback went to Kevin and Narayanan who handle their marketing and PR.
.
Only 3 weeks after this first meeting, Extragram was born. On April 5th, 2011.
.
Today, Sonaal says they spend most of their time on Extragram and are constantly listening to users suggestions and feedbacks to improve their service and  from Instagramers.com , we wanted to congratulate them for this great job, they have done.
Beside a pic of "inside news" when Sonaal was drawing the wireframes on the white-board with 2 color pens- one green and one black! They decided to use afterwards the same color scheme for the website design itself! Extragram has come a long way from there!
Although being very busy, Sonaal accepted kindly to answer to our weekly interview questions
..
When did you first join IG? Was it love at first sight?
..
I joined IG in October 2010. Yes it was quite love at first sight. It was different from stand alone apps like hipstamatic (which was my favorite photo app before IG).The whole concept of easily clicking, adding beautiful filters and sharing on a network using your mobile device was pretty cool!
It was great to connect with new people across the globe and see their work and that hooked me to IG.
.
.
.
What made you start with this amazing project?

.When IG became a commendable part of my daily life, I started looking for more from the app.

For instance, you couldn't mention a user or reply to multiple people who liked your photo at that time. Also since I am constantly in front of the computer, I wish to keep a tab open on my browser to see the popular photos and the feed from my friends. And I knew many users who felt the same. And so, as soon as I came to know about IG launching their public API, I was on my toes to find the right guys, plug them at the right places and bring the idea to life while I conceptualize and design it.

.
How long time did you spend in developing it? Did it cost you a lot?
.From a time duration perspective we spent 3 weeks to launch Extragram because we were working on it part time after our work hours and on weekends. From an effort perspective we would have roughly spent 1-1.5 weeks. The agenda was to give every IG user that extra channel to view their IG photos in a cool looking interface.
The only cost we incurred was to keep the servers running. Apart from the above, we also put in a lot of time and effort to make sure every IGer has a great experience on the site and, we are constantly working to improve it.
Are you connected with Instagram Team headquarters?
We are in touch with the team asking them questions related to the API. Lol.
.
How many Instagramers tried your Extragram service until now?
As per Google analytics, we had more than 25,000 users visiting our site.
.

A funny anecdote around this project?
Within a few days of launch there was a tweet by @Holly (now one of our regular users) that read "whoever built extragram..i want to makeout with you!" LoL.
Our team couldn't stop laughing..it was too overwhelming. But it is great to hear people talk about Extragram, give their feedback & spread the word. Each day when we wake up, it feels great to see the 'likes' and 'tweets' flying around.
.
What´s are you future plans for it?
The plan is to constantly evolve the tool so that IG users can benefit from it. With our second upgrade, we worked on enhancing the navigation, notifications, better discovery and are refining it so that it is continuously beneficial for our users.
(see in the post pic Extragram v2.0)
.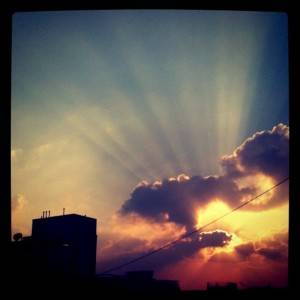 In your opinion, as an IG user, what make us so addicted to IG?
.
I think the simplicity ('click, filter, share' model), connections with new people and real time feedback from friends makes us addicted to IG
Which is your favorite pic?
I guess the easier option for me is to send you all my favorite pics… You can choose the best ones!
.
Were you already found of photography before?
.
Yes. My Nikon D5000 and I travel together.
I love photography, makes you look at the world from different perspectives.
Nowadays, every new release of mobile phone cameras are becoming powerful with all the megapixels that are packed in!
Makes it a lot easier to quickly capture and share great photos.
.
.
.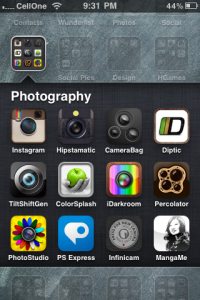 For you, which are the 3 best pics apps for Iphone?
.
Hipstamatic, Diptic, Colorsplash. I used to like the Til tShift Generator app as well but now the IG app has it built-in. I Shared here a screen as well which makes up my photography folder.
Something you would say to a new user?
.
Keep capturing the moments of your life, share it with friends, and connect with them.
Apps like Instagram have made it really simple! And if you are on your computer, laptop or your tablet and want to see your favorite IG photos in larger dimensions than your iPhone, do stop by at extragr.am!
Cheers!
.
Thanks very much @bsonaal, it was very a pleasure.
@philgonzalez
More information:
.
Press Release about Extragram: