FocusOn Instagramers 1.21: @luka04
.
Each week, Instagramers.com discovers new people. People addicted to Instagram revealing their lives, passions, tips in Instagram. This week we discover a young guy from Italy who made a lot for Instagram promotion and new photographers recognition within the network.
Another guy who spend more time in organizing events, contests and bring daily "happiness" than in his own profile stream.
Today we meet @luka04. The guy behind #photooftheday contest who collaborates weekly with Instagramers.com
.
.
His name is Luca…
… But all the people know him like @luka04 or the guy behind @photooftheday.
Loads of people use to call him "Luke" as they think he doesn´t look like Italian at all but this 26 years old, young guy was really born and raised in Milan, a famous city in the north Italy, known all over the world for its car industry, design and fashion. We just launched @IgersMilano or Instagramers Milano by the way!
.
After studying Interior Design in Milan with Andrea Branzi, an amazing man and it was really a great experience during 3 years of scholarship in communication design.
Today, he works as Creative Director for one of the best design company in the world involved in global projects and for clients like Amnesty International, Samsung, Evian, Becks, Vogue, Vespa and a long list of famous brands.
His job is focused in having ideas for advertising campaigns, around design and many more things linked to creativity area.
.
.
Although he is still very young he can already exhibit a great track of international prizes.
He says, he definitely loves his work because he can create and he can share his creations with a lot of people around the world and they are free to love it, hate it and of course judge it.
.
The photography has been only a huge passion and he always spent his own free time to develop personal projects, like @photooftheday on Instagram, a great new media "stuff" according to him and new street artistic projects too.
.
We thanks Luca for his kind participation to our weekly interview and accepting or offer to answer our Instagramers questions.
.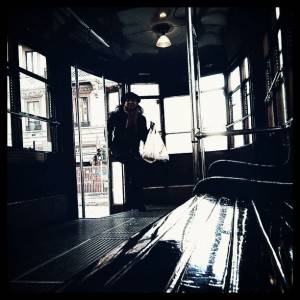 When did you first join IG? How?
.
Wait… Let me turn and check on my iPhone… let me search in Instagram…. Well, about 8 month ago!
I started saying "I´m @luka04, follow me! I promise … bla bla bla wow… like a politician!
.
How long time do you spend a day in IG as an user?
.
In my own stream, only around 30 minutes a day but before to be involved in the @photooftheday project, I think I used to spend around 1 to 1:30 hour per day.
.
Why do you think Instagram is so addictive?
.
Because is directly "social". For example, I discovered it through the use of Hipstamatic App that was not enough for me.
With Hipstamatic App, you can edit photos, (in a "not very user friendly mode" by the way) and you can share them with friends. but their wrong concept is that only a little percentage of your friends like photography or the "artistic" version of it and will really appreciate it.
In Instagram "ALL" users like photographs and artistic way to edit them and your shots can be share with addicted and grateful people.
.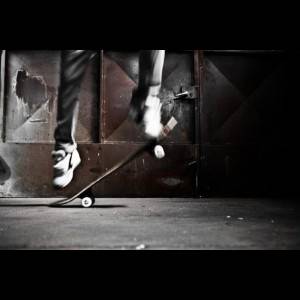 Were you already found of photo before?
.
No, not really, I use to have a 450d and I started last summer because I worked in design and was surrounded by lot of professional photographers, and i thought.. "Well its easy… just as easy as pushing a small button!"
We must say that now iPhone 4 provides us a good camera and the fact that it´s always going with you everywhere is a plus!
I usually used flickr too as an important tool for my shots.
.
Which is your personal favorite pic? How did you snap it?
I think the obliquity one you can see besides.
I´m the subject and the photographer at the same time without being in front of a mirror!
.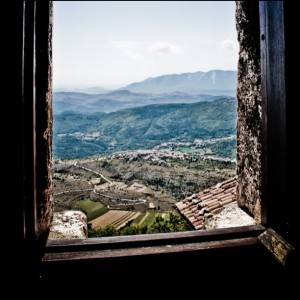 Can you tell us more about #Photooftheday project?
.
Well, the story telling of this interview probably. Photooftheday was born 15th february, 2011.
My first idea was very simple in did. It was to cut down with so many challenges, with many different rules and with an increasing numbers of new hashtags every week very difficult to handle for users.
The main idea create only one single gallery underneath #photooftheday and only proclaim and highlight a daily winner worldwide This winner is daily elected by myself and a professional photographer.
.
#Photooftheday gallery has more than 60.000 photos at the moment and we spend around an hour everyday just to check new contributions.
.
Which is your best Photo of the Day ever?
.
Next question please… lol.
.
How do you chose the best pic everyday among so many thousand of them?
.
We use Instagallery app, with most of the 60.000 photos… It´s not easy with the Instagram standard viewer.
Instagram was developed for personal use but not for big challenges meaning like #photooftheday.
It's a hard and daily work because if we dont check the gallery everyday you suffer a terrible delay!
It would be impossible to check thousand and thousand of photos in the raw and i prefer to check them gradually. If not., we would become mad!
.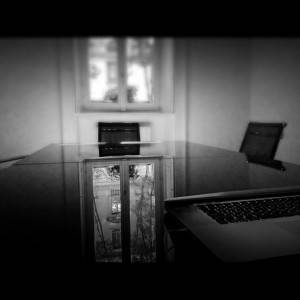 Are you in touch with Instagram Team or other partners?
.
Yes, recently I talked with @josh from Instagram team but i hope that in the next future we will be able to collaborate more often.
.
#Photooftheday gallery is fixed in webstagram (thanks to @jmworks! See Joe interview here).
Recently Business Insider and Gizmodo mentioned us. There is also new potential partners who contact me, for establishing and offering a daily prizes for winners. Amazing photographers deserved a prize for their works!
.
Which are your next projects in IG with #Photoftheday?
In my opinion, at the moment #Photooftheday does not need anything else. We have between 500 and 1.000 new photos every day, and between 150 and 200 new daily followers.
More than 1.000 "likes" are guaranteed for the winner. We even had yet a 2.000 "likes" for photo!
We are working on a new @photoofthemonth challenge and the idea is… A secret for now!
.
If you had to recommend a tip to win daily #Photoftheday Contest to a follower?
.
The level of #photooftheday gallery is very good. Users understand the spirit of the challenge and I´m very happy of it. The users do not need tips really.
.
An IGer you would recommend?
.
I can tell you a hundred of amazing photographers and you know them better than me!
Just to mention some of them @sionfullana, @thomas_k, @love2snap, @richnyc …
But if you want to discover very creative people, don´t forget to check everyday our @photooftheday profile and if you want to have a lot of fun… follow @osnuflaz !
.
(@osnuflaz is homologated by Instagramers.com as a very funnnnn stream!!)
.
Thanks so much @luka04
I hope you enjoyed meeting Luca, the guy behind this nice project called #photooftheday
.
@philgonzalez