FocusOn Instagramers 1.42: @Selk
.
Each week, Instagramers.com discovers new people. People addicted to Instagram, revealing their lives, passions, and favorite tips in Instagram.  Today we feature @Selk . @Selk is one of those "Instagram early adopters" who lived fav photo sharing app first steps. A time when IG was still a little community and you could almost know all users and recognize them just by their style. @Selk has definitely her own style. Fineness.
.
Her name is Sarah Kinkade…
.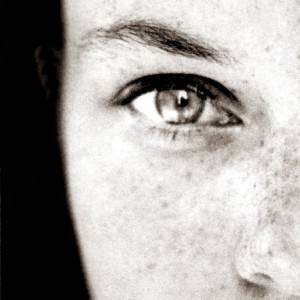 …But we know her as @Selk. In her profile pic, just an enigmatic (and beautiful) eye, probably with a slight touch of scandinavian roots… Sarah was born  in the US but left after high school to pursue her studies in Paris, France. She first went to management school and then  went back to art school where she studied visual communication. She has been working as a freelance graphic designer since 2003. She lived in Paris for many years and met her husband there.  (Paris est La Ville de l´Amour)
She recently decided to move back to the states and live in the Bay Area in Northern California. She loves it! And she is always looking for work if anyone needs a graphic designer!
Her pics reflect a great sensitivity , one of the most important values for a Designer, and she will definitely be a great fellow worker.
. 
Thank you Sarah for graciously accepting to answer our weekly interview! You can see his Gallery in Instagram here.
.
When did you first join IG Sara?
.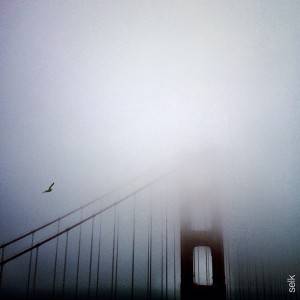 Statigram says it was January 20, 2011… Lol. I remember my husband (@jeremiemv) and I were having our date night out one cold Saturday and between two glasses of wine, he excitedly stated "Hey, check out this new app on my phone, it's so cool, you can take pictures and post them and anyone everywhere in the world can see them and you can see pictures that other people post of where they live and what they're doing, isn't that AWESOME…?" I think I might have checked my watch, stared blankly at him and hailed the waiter for another glass of wine.
I maybe gave him a "Oh yeah, that's nice." all while thinking "Why in God's name would anyone want to see a picture of the two of us here eating dinner?" I think I downloaded it to pacify him so he would stop going on and on about it… Lol. He showed me how it worked and I was still a little like "Whatever." Had no clue that Instagram would grab me in its jaws like a pitbull and not let go… ever.
.
.
Why are you so addicted to IG? And how would you define your own style?
.
I love the IG community. Just having moved, it's nice to feel connected to people, even when I'm in my home swamped with work and kids and responsibilities. It also allows for a creative outlet when there are no others.
I have said before that I suffer from a form of MPPD (or Multiple Photography Personality Disorder). When I lived in Paris, I mostly did street photography. Then, it was easy. I left the house, walked a block and found great architecture and loads of people. Here, in the land of the automobile, it's much harder. I have changed my style from street B&W to color landscapes, taking advantage of whatever each place I live has to offer. I'm a storyteller, really. More than technique or composition, I want to bring you into a story with a beginning, middle and end, and make you feel its emotion.
.
Were you already fond of photography before you started instagramming?
.
Yes. But I have to admit that my husband had become the family photographer because I was too lazy to carry my Nikon around. When you're trailing kids and snacks and diapers and strollers and Kleenex and whatever, the last thing you want to do is to carry an extra bag with cameras and lenses in it. I was too busy wiping noses to photograph the beauty around me. When I actually realized I could take pictures with my little teeny tiny phone that fit in my pocket, it was epiphany. Then I started photographing the kids with the runny noses. Beautiful day.
.
Which are your 3 fav editing apps?
.
I actually only use about 3 apps. Camera + which I use to take and crop my pix, Cross Process, and Snapseed for editing. And that's it really. I used to use Hipstamatic for all my pix which you can see earlier in my feed and which my earlier followers probably remember, but made the switch to Camera+ maybe 6 months ago…
.
How much time do you spend on IG on an average day? And what do you do?
.
I try not to spend too much time – 1/2 to one hour max – posting, commenting, going through my feed to see my friends' images. I want to keep a balance, don't want my family to suffer from my glassy stare after having spent hours on IG. Obviously, sometimes I spend more time, sometimes I go for days without posting. I try to post at least one photo per day, but go sometimes for several days. I would like to do more Instameets and photowalks so I can combine my iphoneography hobby with meeting new people.
. 
Which is your favourite picture? And the techniques you used?
.
Wow. One picture!!! So hard to choose. I'll choose one that doesn't have any people I know in it, so I don't hurt anyone's feelings… I can't really pick a picture with one of my kids and not the others, you know…? They'll be telling a therapist later that they were never my favorite child or something… lol.
This picture was taken at Lake Tahoe. I love the silhouettes and the pier against the lake and the reflections. Tahoe is such a magical place, it's really hard to take a bad picture there, so the success of this image is more based on the phenomenal scenery than my capacity to capture a moment. I used Camera+ to take and crop the image, then Cross Process and probably Snapseed to correct colors. That's my usual process though it varies and this picture is older so I can't remember precisely which features of each app I used.
.
Did Facebook acquisition changed your feelings about Instagram and your involvement in the app?
.
It made me skeptical about the use of my images in the future (you know, all pix you post on Facebook basically belong to Facebook after that, so…) but I didn't feel that "they sold their souls to the devil" movement. The Instagram founders built an app, opened a business and did what any entrepreneur would've done — they sold their product for the highest possible profit. I do hope that the sense of community which is so important to the success of Instagram will be preserved long term. But to be honest, the demographics of Instagram had been changing long before Facebook got into the mix and it's hard to keep such a great app from exploding and touching more people and profiles. It couldn't stay a small artsy forum for long.
.
.
You probably remember your first reaction when you had your first Pop Page? And do you still like the picture?
.
Yeah, I still like the picture, but am much more critical of it now than I was at the time. It's not a picture I would post today, for example. It was a photo of Lily, my then 16-month old, sitting in front of the toilet looking like she might be ready to start throwing my things in it. It was meant more to get a laugh than to be some sort of work of art.
 .
By the way, what do you think about the new Discover Page replacing previous Popular Pages?
.
Same old, same old. Same idea, different name. Have no feelings about it one way or the other.
.
Which main improvements would you suggest to the Instagram Team?
.
To put me on the suggested user list*. Lol…  No, but seriously, I love Instagram the way it is. I'm not sure how but they seem to have curbed the massive amounts of spam that were happening there for awhile which kind of made making the popular page less fun ("Likes for likes, follow for follow!"), so I appreciate that.
There are some bugs here and there, but honestly, I think that they have done a fantastic job keeping up with the technical and social difficulties that arise with such enormous fame "overnight". People are very demanding and quick to criticize and I think they have handled it beautifully.
(*btw, we will support this suggestion from Instagramers.com, I promise)
.
Tell us a little bit about Instagram addiction and users in your country/area?
.
Well, I live around San Francisco, and the IG community there is enormous as you can imagine. Just yesterday, there was an Instameet but unfortunately, having found out too late, I already had other plans. I met last weekend with some of IGs regional grammers and we had fun.
.
Something you would say to a new user?
.
What I would say to a new user of IG is the same thing I would say to anyone joining a new community… Welcome, be polite please, you don't have to like everybody but you have to respect everybody, and enjoy and have fun!
.
A user you would recommend?
.
There are so many inspiring and talented people out there. My faves change all the time as I discover new styles. I can't just pick one, too hard, I love the feeds of all of the people I follow so check them out! But in the meantime, here's a short (but non-exhaustive) list.
@dirka for his great colors and his capacity to make me do silly things like #jumpstagrams… @thomas_k for his fantastic B&W street photography (see his interview here). He also started following me when I had something like 4 followers and has always been very supportive and never quit on me when I changed styles… @ekalex also for great B&W streets. They're the kind of images that make you wish you had taken them. @dankhole because he makes architecture into poetry. Not quite sure how he manages to evoke such emotion through symmetry but he does it. Besides, he might the single nicest person on Instagram. And he likes tacos.
@kbasta and @mrsgrubby (girls FTW!) because they're both very poignant, accessible and entertaining despite their millions of followers and beautiful photos.
Oh, and @chrisozer because he's Chris Ozer.
.
Thanks very much Sarah @Selk for this very interesting interview. Hope you all enjoyed it too. You can visit her feed here
.
@philgonzalez