The great world map of public transport in instagram
.
Share your photo on Instagram, with tag with #publictransportchallenge  +  #statigram
.
We will draw the whole map of transport in the world! And you could win 40 POSTCARDS from Postagram & a 30-page photo Album from Keepsy
.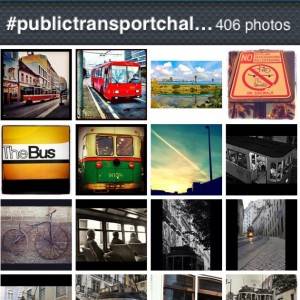 Statigram is really a very surprising company. This french group of developers is really creative and always give good inputs, interesting ideas and allows us to take  maximum benefits of  Instagram Api features.
.
This new Contest is open to all countries! And Guidelines are quite simple.
To celebrate the release of their new MAP feature, for browsing challenge photos,  they decide to host a challenge that will help building the biggest worldmap of public transport ever seen !!!
.


Boat, bus, subway, train, tram, tuk tuk!!

Whatever is your way to move in the city  (except photos of your own cars)

Mandatory: Don't forget to enable geolocation when you post your photo on Instagram – otherwise Statigram won't be able to pin it on their global map.

The Statigram team will select the most beautiful photos of public transport.
REMEMBER! Share your photo on Instagram, with tags:
#publictransportchallenge  +  #statigram
..
More info at Statigram.
@philgonzalez
.
– More info about Statigram:
Statigram makes Instagram Contests easier
Statigram, The developers interview.