Tonight starts First Instagramers Congress this week end in Torrevieja, Spain
.
Our first Instagramers Congress is the "really first congress of Instagram Fans" all over the world and will count with a 200 pics exhibits, conferences around mobile photography, workshops with tips, InstaParty and a Photowalk on Sunday, April 06th.
.
Last november, I met Gabriel Samper ( @Kainxs in Instagram) in in his home town, Torrevieja (Alicante, Spain) and we talked about an idea he had to set an exhibit of Instagram pics with Instagramers from Spain and from abroad. The idea was crazy and would need a lot of passion and work but finally we did it! Tomorrow, Saturday April, 5th starts our first Instagramers Congress in Torrevieja.
.
Just few last tips during this week end to follow this great first event.
.
– The official webpage with all the information here.
– The Register webpage for latecomers here.
– All the pics tagged with #Torrevieja2012 official Tag here
– Full details and program of conferences and workshops here.
– LIVE STREAMING WILL BE AVAILABLE HERE TOO (we will add the domain before the conferences on saturday)
– The first Instagramers Congress Facebook Fan Page.
– The official presentation in Alicante.
–
The artists who will exhibit are:
.
@cirkeline (Denmark) web , @croyable (Holland),   web @cryingjune (Korea)  Instagram , @dimitriskarathanos (Greece)  – web @elrebo (Málaga, Spain) –  Co- ManIger @IgersAndalucia Instagram, @elwood (A Coruña)  – @IgersVigo ManIger Instagram, @ibiza13 (Ibiza)  Instagram, @kbasta (Chicago) Instagram, @kainxs (Alicante) – ManIger de @IgersAlicante and organizer of the congress Instagram , @koci (San Francisco) web , @luison (Madrid) Co-ManIger @IgersMadrid  web , @manzapol (Alicante)  Instagram , @mifjuz (México)  web, @murcielaguillo (Murcia) Instagram, @sachatosca (Valencia) Instagram,  @saturninofarandola (Italia) Web , @sevillacreativa (Sevilla) Co- ManIger @igersAndalucia  Instagram, @slimjazz (Madrid)  Instagram @thomas_k (Germany)  web
And a selection of 40 pics from 40 winners of our recent Torrevieja2012 Contest.
.
We want to thanks specially our partners who support this crazy idea since the really beginning.
.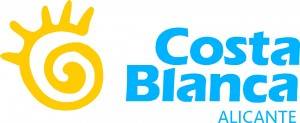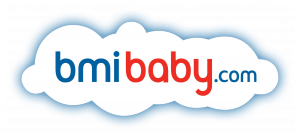 .
And thanks to our many partners who helped us too with prizes and different supports:
Bodegas Tío Pepe, Blopies, Casetagram, Tv Channel Canal Odisea , Fever Tree,  Fotógrafo Antonio, Fundación Dr Soler, Hotel Cabo Cervera, ImaGINe 2.0, Imprenta Luque, Martin Miller, Olloclip, Puma Time, Sevilla Creativa, Tecnicongress , Turismo de Torrevieja yViveros Valentín.
I would like to thanks specially the inspiration and leader of the organization of the congress Gabriel Samper @kainxs, Clara Montesinos our RP Girl @claramon , Clara Soler @clara_soler for all her good ideas, José Martos @SevillaCreativa for his help and logo of the event and Juan De la Cruz @elhombretecla for all the designs of leaflets and communication and of course all the support of the Fie10 team who helped us to set the impressive 200 pis exhibit.
Let´s Instagram #Torrevieja2012!
 @philgonzalez
founder of #Igers Instagramers Network